By Alicia Ygarza –
Barbie was more realistic 30 years ago than she is now, and Hot Wheels is more realistic now than 30 years ago.
Due to the number of children obsessed with technology nowadays, classic toys are becoming more digital and it is not always clear if the change is a benefit.
Monopoly money can now be counted by a tablet computer. Hot Wheels is the fastest it's ever been on, now on the iPad. As for Barbie, she's an innovated two in one collaboration. She's become a play toy, and an actual camera.
The new camera Barbie has a lens on her back, and when you press a button on her belt, the image appears on the from of her T-shirt.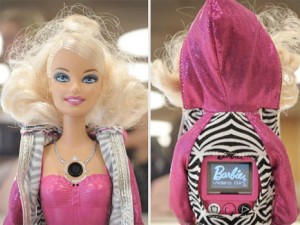 An item that stores could not keep in stock this year was the LeapFrog LeapPad Explorer.
"More than a third of children ages 8 and younger use mobile devices, such as iPads or smartphones. About a quarter of children ages 5 to 8 multitask with digital devices most or some of the time," states a Common Sense Media study.
Elizabeth Sheerer, FCS and Child Development teacher at Penn Manor said her five year old son enjoys Legos, tech decks, and Hot Wheels and he also enjoys playing digital games and using technology.
"Charlie loves all electronics, starting with his Leap Frog, DS, our Wii and playstation 3. He has even figured out games on my iPhone, like Temple Run," said Sheerer.
Sheerer said that her and her husband allowed their son to begin using technology when he turned four. She also said they limit his time using digital games so "it's not life and death if he doesn't play a video game."
"'Kids like to play with gadgets that they see their parents using, so I think it makes sense for toy makers to find a way to freshen up,"' stated the director of toys and games for Amazon, John Alteio, in the Lancaster New Era.
Samantha Smith, a senior at Penn Manor, believes games should remain how they were originally made.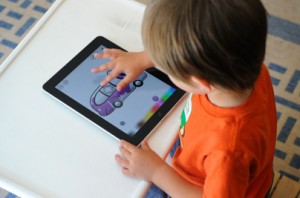 "I don't think I would have enjoyed games being more digital when I was younger because you get more enjoyment out of doing something with your hands, than the game being digital," said Smith.
Smith also believes younger kids should be allowed to use digital devices to an extent.
"I think the younger generation will be too dependent on technology in the future," said Smith. "My 10 year old brother has an iPod touch, and he's constantly using it."
However, Kate Destafano has a different view on children using technology.
"The world is changing with technology, my parents don't know how to turn on a computer, so it's good to start using technology when you're younger," said Destafano.
Either way, children are becoming more experienced with technology, and companies will continue to make digital toys.
"We don't want a world where our kids are just staring at a screen for their play constantly," said chief executive of Mind Candy, Michael Acton Smith.