By Richard Schulz –
"Chicago Fire" will introduce a former Penn Manor student and local celeb when it premiers in the coming weeks.
Penn Manor alum, Taylor Kinney, will be featured in the NBC pilot called "Chicago Fire."
The leading role.
The Lancaster Mennonite graduate who attended Manheim Township and Penn Manor is known recently for his close relationship with Lady Gaga.
And although he's had other appearances in shows like "Fashion House," "The Vampire Diaries," and "Trauma," this time the former Conestoga Township resident will be the star of this series.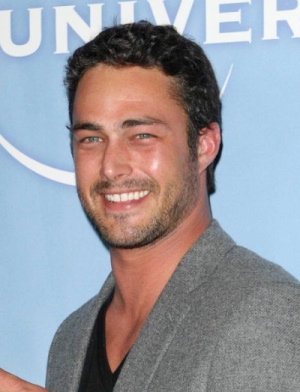 The show will center around the men and woman of the Chicago Fire Department. Kinney will be portraying Squad Lieutenant Kelly Severide, described as an "adrenaline junkie" by Deadline, a Hollywood Entertainment News site.
The show seems to be getting mixed reviews. Some good. Mostly bad. The pilot is still being directed but the show's survival may hinge on this first episode.
The 30-year-old  and his girlfriend, Lady Gaga, have been spotted on visits to local spots with his family in Manheim Township. Also a local star on the Lancaster Mennonite volleyball team, Kinney was Section Two Player of the Year in 2000, his senior year.
He never thought of doing acting in high school or when he went to West Virginia University.