By Brandon Bowers –
Colleges are now going to have a software called turn-it-in that will run an application essay to see if it's plagiarized.
Scary to think that just to apply to a college, they can see if you took someone's essay they wrote or took it off an online site, they can even see if you took it out of a trash folder and copied it in to be lazy.
Pennsylvania schools, including Penn State, are using the software for incoming applicants.
Vicky Nace Penn Manor senior going to Ohio University next year to play field hockey said "I did my application online and the essay was not mandatory but was advised. I did not write one."
Diane Bounds the school librarian had a view on the software.
She said, "It is definately a good idea for this. An application is the college's first interview with the student. If they want honest students that's what they have to do for a good first impression."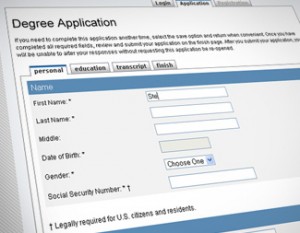 Previously,  colleges may have read an essay and thought it was the best thing since Shakespeare but when the student was accepted and started school, that student may not have done so well because their essay was actually someone's work and that great writing…
Well it never showed it's pretty face again.
"Students don't understand copywriting other students' work for an essay or any other paper is not plagiarizing but it still is," Bounds said.
Now that colleges will run this program, students will have to be careful and make sure they write their own essays to apply to a college they
really like.
Penn Manor junior Erica Williams said, "I think it's a good idea so the students can show real ability and not someone elses."
If colleges did not start this program many of students may plagiarize their essays just to get into a school because they may think it is the hardest and most time consuming part. The students may make it easy and copy and paste someone's essay to make the application easy and get by with someone's work and not their own.
College is a higher education that students go to get a better understanding in the field they may want to study. So if they plagiarized an essay the colleges may catch you and not accept a cheater in their school.
Penn Manor senior Will Welsh said, "It is better that they do use it so they can't copy and past everything, if they copy and paste everything they wouldn't learn anything therefore college would be pointless."
Colleges are using the software because they believe students who are going to college need to buckle down and get ready for college and not take other people's work to pass them through.