By Alicia Ygarza –

According to ESPN breaking news, "He was such a man."
World renowned  baseball catcher, Gary Carter, died from brain cancer at the age of 57, on Thursday, February 16, 2012. And fans here at Penn Manor and around the world felt the loss.
ESPN said Carter was reported dead at 4:10 p.m., Eastern time.
According to baseball-reference.com, Carter was a star studded baseball player throughout the 70s, 80s, and 90s, who was inducted into the Hall of Fame in 2003.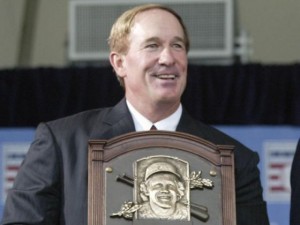 Carter was the true Sandlot character.
He was a mystical baseball player that kids looked up to, and a man that many people adored.
He was like a hero out of a cartoon.
According to abcnews.go.com, "A two-sport athlete as a boy, Carter won the 7-year-old national division of the NFL's first Punt, Pass & Kick skills competition in 1961. He was a pitcher and shortstop in Little League and switched to catching in high school after a scout suggested it was the fastest path to the big leagues, turning down a chance to play football at UCLA."
He was like a kid, being able to pick and chose whichever sport he desired.
Suiting him perfectly, "The Kid" was made his nick-name.
"Carter was known as much for his effervescent personality as his talents at the plate and behind it. He earned the nickname "Kid" as an eager teen in his first major league camp and the label stuck for the rest of his career, and beyond," states abcnews.go.com.
Sadly, as you grow older your body changes, and you can no longer live in a kids body.
Waiting.com states, in May of 2011, "Carter was diagnosed with four small inoperable brain tumors, and he underwent chemotherapy and radiation at Duke," according to the 2011 new reports."But recently his condition has deteriorated, and on Christmas he fell and damaged his rotator cuff," this article was written January 19, 2012.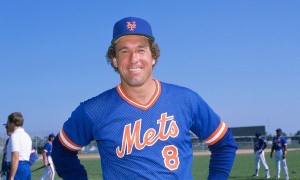 Carter made his force known for 19MLB seasons, and he was also apart of four different teams.
Carter played for the Expos, Mets, Dodgers, and Giants, states baseball-reference.com.
According to abcnews.go.com,"Carter's daughter, Kimmy Bloemers, wrote on the familywebsite. 'This is the most difficult thing I have ever had to write in my entire life but I wanted you all to know.'"
Carter will be forever missed, just as much as those teams missed him once he had left.
R.I.P. Gary Carter.
-April 8, 1954-February 16. 2012