By Iris Santana –
Make a statement about girls' basketball around a group of guys, and it will be followed by a series of snickers and smart remarks.
Senior Eddie Bley's remark was typical.
"Girls varsity basketball is the equivalent of the guys middle school basketball,"he said.
But the girls' basketball team of Penn Manor High School is challenging those stereotypes by all that they've accomplished this season.
The Penn Manor girls' basketball team is currently ranked number two in the section. The girl Comets were led by their starting shooting guard, Alicia Ygarza, who is also their leading scorer and rebounder.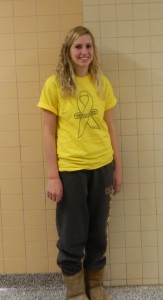 Ygarza, who has a sprained ankle, is looking to get back into action soon.
Elizabeth Kelly, the girls' basketball assistant coach spoke highly of Ygarza saying, "Hopefully Alicia is back early this week, she brings great things to the floor."
She also said Ygarza is a great scorer and has perfected her craft in rebounding.
With her sitting on the bench, the team showed in their last face-off against Cedar Crest that they were capable of getting the win without her, but just barely.. Led by their senior forwards Alexandra Evans and Megan Schlegelmilch, they pulled out a close victory, 50-51.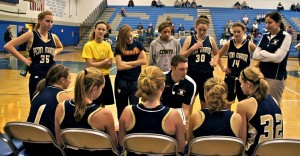 "We still happen to pull through even when she's not in the game" Evans said about Ygarza's injury.
Manheim Township is currently the number one team in the LL-League Section One bracket.
The girls' last encounter with Manheim Township was a tough battle and the Comets fell short of a victory.
"I know we can beat them," Evans said about their upcoming game against Manheim Township.
The PM girls' face off with Manhiem Township January 30, at Township.
The girls plan to emerge victorious against Township in hopes of becoming the number one seed in the section.
To read a story Ygarza wrote about her ankle injury, follow this link. https://www.pennpoints.net/?p=44301