By Kevin Holton-
Get out those winter coats but keep those snow shovels away.
The Christmas of 2011 looks to be a cold and sunny one.
"I'm dissapointed," said Penn Manor junior, Juan Cubano.  "I was really looking forward to snow on Christmas since there hasn't been any the last few years."
According to The Weather Channel, there will be rainy and cold weather surrounding Christmas day.  With highs in the mid 40s and lows in the lower 30s over the weekend, it will surely be a chilly day but most likely not a snowy one.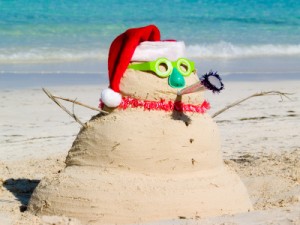 Some students at Penn Manor couldn't care less if there's snow on Christmas.
"I don't care if it's a white Christmas, all I want is the presents," stated junior Brady Charles.
"I'm glad there won't be snow because it will be a safer holiday," said senior David Schnieder.
Others are really frustrated about not having snow on Christmas.
"I'll be sad because I wont be able to make snowmen with my cousins," said senior Reagan Forrey.
"I'll be [angry] because I love white Christmas's," said senior Tyler Smith.
Millersville University's Meteorologist, Eric Horst, explained there is about a 1 in 10 chance of there being snow on Christmas. With a cold front coming on Friday, the temperatures will change to about seasonal with high 40s during the day and upper 20s at night, explained Horst.
"I don't see any signs of a major outbreak," he said.
With only maybe a few flurries on Sunday or Monday, there is no big storm in the forecast.
"Beyond Christmas we're going to be seeing the same pattern during the week with seasonal temperatures and a possible decrease in temperatures during the weekend," said Horst.
Even though the forcast isn't calling for snow, you can never stop believeing especially if you're full of holiday spirit.
"If you truly believe then it will be a white Christmas," said Penn Manor senior Bryson Neely.