By Adam Rohrer –
The Occupy movement started as a grass roots response to our government's handling of the 2008 financial crisis. The government, instead of allowing the free-market to take its course, gave trillions of taxpayer money to the failing banks and industries.
Why would our government do this?  Well consider how our government officials are elected with the use of corporate money, which often causes to often serve their interests over ours. They can do this because of the U.S. Supreme Court ruling on corporate person-hood declaring corporations to have the equal rights of individuals. To those who still think the Occupy movement lacks goals, this is one of the Occupy movements main complaints. It is also the root of many of their other complaints.
"The Constitution does not allow the government to eliminate any corporation on the terms that they "keep people misinformed and fearful through their control of the media" or " block alternate forms of energy to keep us dependent on oil," said another another editorial about Occupy Wall Sreet.
Both are forms of competition in the business world and competition is a key part of a market-system that runs on private businesses."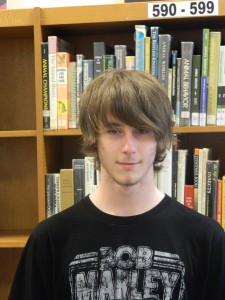 Both of these examples are not fair market practices but are examples of corporate interests undermining the polices of a democratic government. Furthermore nobody in the movement wants to  eliminate corporations. The real issues in the forefront of the Occupy movement are income inequality, America is ranked number 52 in the world, and corporate influence in politics. The reason you are unaware of this may be because of corporate ownership of the media.
Amy Goodman a journalist and host of  the television show 'Democracy Now' on Corporate ownership of major media: "These are not media that are serving a democratic society, where a diversity of views is vital to shaping informed opinions. This is a well-oiled propaganda machine that is repackaging government spin and passing it off as journalism."
Oil and green energy are not major issues in the movement whatsoever, contrary to misconceptions.
"With the outbreak of violent crimes at camps in major cities requiring police force, the government is becoming less and less inclined to do anything to help the sorry protesters," Again from other editorial.
The opinion comes from someone who may only watch Fox News or who doesn't  understand the nature of political movements. Nearly every disturbance during these peaceful demonstrations has been incited by the police themselves who show up in riot gear, then pepper spray and arrest anyone who steps off the sidewalk. Police actions during this movement have been brutal and oppressive. There is photographic evidence of police detaining protesters lining them up on the ground and spraying them all with pepper spray. Don't buy that, just Google it.
The crackdown has been viewed so brutal over seas it was used by a military-ruled Egypt to justify their own crackdowns when Egyptian state TV said, "We saw the firm stance the U.S. took against OWS people & the German government against green protesters to secure the state," This was after the killing of two demonstrators in Cairo.
Of course there may be a few people causing trouble but to attribute that to the entire movement in general is misleading and shows a lack of understanding of populous movements and their diverse nature.
Many ask what do they expect to happen? That question is asked as if the responsibility to fix our problems directly falls upon them.
America is a representative Democracy. We elect representatives to make these decisions in our name by our authority. The point of the movement is to put pressure on those whose job it is to fix our problems but continue not to do so. They continue to not do so because the money given to our representatives in order to get elected comes primarily from corporations. It's to let them know next time around on election day they are going to lose their jobs. This is why one of the major goals of the Occupy movement is to get money out of our political system.
I am not biased in favor of the movement, I am a Libertarian so I appose strict government regulations as well as many other liberal stances the Occupy movement holds. However I have become involved in the movement because anyone who is informed can see this country is being led in a horrible direction, and our representatives nearly all seem to serve corporate interest. Occupy is a movement and in democratic countries nothing should be more important then defending others right to express their concerns about the way their country is being run.
The fact the argument is not about their ideas themselves, but on the moral integrity of having a protest at all, is a clear sign that traditional American values have been lost.
"I might not agree with what you say but ill defend to death your right to say it," used to be one of America's greatest ideals.
There are real intelligent reasons to be critical of the movement, like the fact that the Supreme Court has ruled in the past that tents are not protected by the First Amendment. Or the fact the movement claims to represent 99 percent of the population while also being liberal in its stances. This editorial did not touch on either of these.
By saying people shouldn't be politically active and claiming corruption is just part of the market system is to give in to the failure of this country's original ideals, ideals the Occupy movement is fighting to retain.  It's fine to be against something for the right reasons but these are the wrong ones.
For a different opinion, read this editorial: https://www.pennpoints.net/?p=39938