By David Burch-
There's nothing better to wake up and start your day to than a nice steaming hot cup of Joe.
"It wakes you up and never lets you down," says Penn Manor senior, Lauren Anderson.
Coffee has a bad reputation for stunting growth and staining teeth, but recent studies are showing that it's not as bad as people think.
In fact, coffee is good for you.
Studies have shown that people who drink coffee on a daily basis are less likely to have heart problems or strokes, along with many other health problems.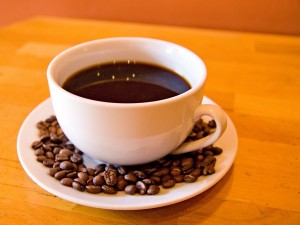 Coffee is overlooked when it comes to healthy beverages. It's frowned upon as an addictive caffeinated drink that stains teeth and gives you the jitters.
People don't realize all the health benefits of drinking coffee.
Other than helping relieve those nasty headaches and migraines, coffee also helps prevent against deadly diseases like type 2 diabetes, dementia and Parkinson's disease.
It's definitely worth a few tinted teeth.
According to EatingWell Magazine's Associate Nutrition Editor, Kerri-Ann Jennings, coffee has more antioxidants per serving than blueberries, making it the biggest source of antioxidants in American diets.
It's healthy and delicious. So it's no wonder why so many Americans religiously drink coffee.
Neil Osterweil of WebMD stated that the average American drank 416 eight-oz. cups of coffee in 2009.
Although caffeine is technically a drug, drinking some home-brewed coffee before you go to work might be one of the healthiest things you do all day.