By Eric Schlotzhauer –

Students' wallets seem to be missing cash and their bank cards may be the culprit.
Nowadays, it isn't rare to see students flash a debit cards wielding their names rather than a handful of dollars.
But with this responsibility, comes some consequences, according to some Penn Manor High School students.  And now banks may make using a debit card even more expensive for students.
Bank of America, PNC Bank, Wells Fargo, SunTrust Bancorp, Atlanta, and Regions Financial Corp have decided to implement a $5 monthly fee to debit card owners.
With these new fees, Penn Manor students feel this may affect their sensitive balances and could possibly change the quantity of usage.
"It (bank balance) will go down by a lot," said senior Tyler Smith.  "It's kind of common sense."
"Yeah it would affect me," said Reagan Forrey when addressed about the fees.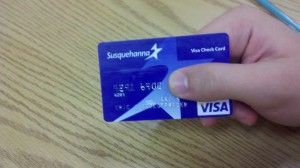 Even without the debit fees, Penn Manor students still have trouble keeping money in their accounts.
"Definitely," said senior Abby Barely.  "I spend a lot more than if I had cash because it is right there and you don't have to go to the bank."
Students say they are trading convenience for costs.  Sometimes the plastic fools teens into thinking they aren't spending real money.
"Because you swipe away," said senior Dylan Weber about his debit card habits.
Although many students lack the responsibility to manage their money when dealing with debit cards, others manage their money just fine.
Even with a debit card, carrying around cash is still likely, but the quantity is lessened.
"I usually carry around $30 (in bills) because the MAC machines at Turkey Hill sometimes don't work," said Weber.
"Unlike cash," says the press for the new release of a card aimed at teenagers, "the Current Card gives teens a better way to track and manage their spending while developing smart money-management skills."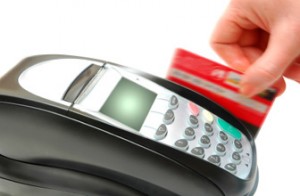 Although they have their benefits, not everyone thinks bank cards are a positive way for teens to learn about money-management.
"Despite their lofty goal of teaching young people to manage money, they really make it easier for kids to spend it," said Janet Bodnar, Editor of Kiplinger's Personal Finance. "With the Current Card, for example, teens are eligible for 'members-only' in-store coupons and online discounts when they use their cards at select restaurants, movie theaters and other 'teen-friendly merchants.'"
Students will have even more to worry about with these new fees.  Their balances are already going down quickly, and with these debit charges, it may be too much for students to own a debit card.