By Matt Hatch-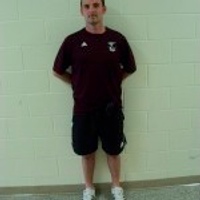 Penn Manor soccer team fought their way into a preliminary game against Garden Spot.
New head coach, Steve McCabe, led the Comets into their game on Monday night against the Spartans at Comet field at 6 p.m.
"Coach McCabe really lightened the mood and he taught us a lot this season," said junior soccer player Kevin Reinhart.
The Comets had a tough schedule to get to where they are, facing off against Manheim Township, Conestoga Valley, Hempfield, and Warwick.
"I raised the expectation level," said McCabe.
He readied the Comets soccer team to compete with everyone and almost all of the games were close.
The new season was started by adjusting to the new coach.
"To be honest they embraced a lot of changes," said first-year Comets head coach McCabe.
The change proved to be good since the team is now heading to districts.
Penn Manor finished the season with a record of 9-5-1, and were lead by top goal scorer and senior, Andrew Herr, who has already committed to attend Michigan State where he will play soccer.
"I made them accountable for themselves," said McCabe.
One thing that seemed different to players was that they had accountability partners off the field.
There is a lot of pressure on the team, and for some seniors, this might be their last game.
The Comets are a better seed than Garden Spot, and if they win, they face off against Cumberland Valley in districts on Thursday, if they lose, they are eliminated.
Cumberland Valley is the number one seed so the Comets would be the underdogs if they make it to districts.