By Jena Lacock –
Who would have thought that feathers, glasses and knitted sweaters would ever be trendy.
As the weather gets colder some new trends have been showing up around Penn Manor. Feather hair extensions make a big statement with their bright colors. You can get them put in at most hair salons or get feather hair clips at jewelery shops. Some techniques for installing these new fashion statements include getting them sown in, glued or clipped.  Feather earrings are also very popular.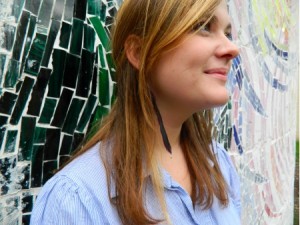 "I think they're very cool and pretty," said junior Kali Herr.
"I don't like feather hair extensions," said junior, Maddie Rohrer. "It was nice for summer, but I don't like it for the fall."
Accessories that made their way back into 2011- 2012 year are scarves. They can boost any simple outfit and make them more playful.
"I still wear a lot of scarves," said senior Brianna Herr.
If you wore glasses, the thing to get was contacts. Now it's the other way around. People who don't even need them would rather wear frames. You can see guys sporting designer glasses like Polo and Ray- Bans.
"I really like the thicker frames and Ray-bans for their good quality," said junior Ian Martzall. "Also they're something different."
Some other trends that are becoming popular with guys are cardigans, Polo tees, khakis and shoes like Sperrys and Polos.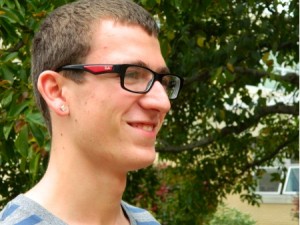 For girls the fall fashions include lots of vibrant colors such as crimson, persimmon, marigold, deep green, bronze, plum, gray and copper. Retro prints from the 60's also make a chic statement on shirts and blouses. Animal prints can be seen on every clothing piece. Just like last fall, jeans leggings and jeggings remain popular. Compared to previous years, jeans have more options than just plain denim. Blue, black and gray are a couple new jean colors.
"I think animal prints are sweet and i love neon colors," says junior Kimberly Drennen.
Besides clothing, a new trend appeared on nails. It's a nail polish that you put on top of a base color and when it dries it gives a crackle-like texture. You can buy crackle nail polish at most drug stores.
Also another nail craze includes Sally Hansen's Real Nail Polish Stripes. They are stripes of nail polish that you place on your nails. There is no drying time and you don't have to worry about spilling it on your mom's favorite coffee table. You can get them in styles like cheetah, lace, glitter and more.
This year's trends are proving to be anything but ordinary.