By Eric Schlotzhauer –

His name's Mac Miller, who the "frick" are you?
Probably a fan if you are a typical high school student at Penn Manor.
"We like him because we can relate due to his age," said junior Ian Martzall.
With the upcoming release of his album Blue Slide Park on November 8th, 2011, Malclom "Mac Miller" McCormick's, fan-base is growing faster than ever.  With over one million Facebook fans, and over 7 million YouTube views and counting on his new song "Frick Park Market," most can't comprehend the fact that he started his rapping off as an average high school student out of Pittsburgh Pa.
"The sky is the limit for this 18 year old," said The Source Magazine just about a year ago.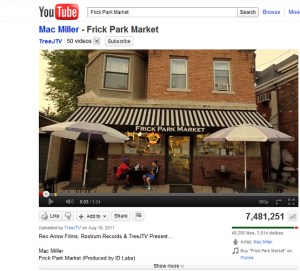 Now 19 years old, Mac Miller proved the critics right, reaching out to young teens and adults all around the world.
Starting off with his first album K.I.D.S produced by Rostrum Records, Blue Slide Park is the next next best thing according to Penn Manor students.
Not many people know the reasoning behind his new album cover's name, Blue Slide Park.
"I am not exactly sure why he calls it that," said Penn Manor High School senior Robert Warfel.
"I don't know, why?" asked Penn Manor junior Grant Houck.
During a documentary style video on YouTube, it shows Miller's thinking process during the time of the album cover's creation.  He chooses to call it "Blue Slide Park" and explains that it's a from his childhood.  Starting off as a just an idea, Miller slowly repeated the name to himself until he realized it was perfect.
After deciding on the name of the album cover, it was time to decide what it would look like.
"I knew I wanted to do something more with it than just, you know, a picture of me,"  said Miller in a video interview with MTV.  "We came across this 8-year-old's drawing and we were like, 'Yo, that is like the most simple but incredible thing ever; it's right to the point.'"
"Basically, the point is making something simple that can represent the whole idea. You look at it and it doesn't look like a park, but you know that's that Blue Slide Park," said Miller in regards to the album cover during a video interview with MTV.
Now, a few months later, the album tops the charts on iTunes at number 5 (taking into account pre-orders and song downloads), competing next to artists such as Lil Wayne, Adele, Blink 182 and Lady Antebellum.   Miller now also ranks #6 on the charts for under 21 artists on a popular music website, Billboard.com, beating out famous young artists such as Miley Cyrus, Victoria Justice,  and Nick Jonas.
There are 16 songs total on the album, and Rostrum Records is  still in the process of making music videos for the majority of them.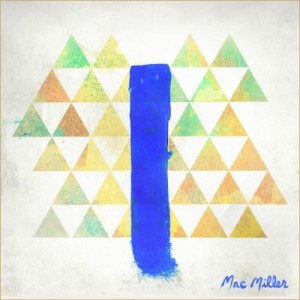 The songs included on the album in order:
English Lane
Blue Slide Park
Party on Fifth Ave.
PA Nights
Frick Park Market
Smile Back
Under The Weather
Of The Soul
My Team
Up All Night
Loitering
Hole In My Pocket
Diamonds & Gold
Missed Calls
Man In The Hat
One Last Thing
The drop of the album is expected to be November 8, but Miller has been talking about exceptions if the album receives 100,000 pre-orders.  Although that is such a difficult goal to obtain, he never ceases to amaze the music critics.
"Miller's skillful rhymes, humorous themes and upbeat demeanor are catching the nation by storm," said The Pittsburgh Post-Gazette in a story last year.
"So if they go hard and go crazy — 'cause you never know what my fans will do, they're so unpredictable — if they go hard and get 100,000 and make history, I'm just gonna give them the album right away because that's what they deserve and that's what they would deserve anyway," explains Miller in a video interview with MTV.