By Mark Dano –

Social networking may not be all fun and games. For many students, it can determine whether they are accepted or rejected by their desired college.
College institutions have started to search applicants on Facebook or Google to gain a further background on the prospective students. The number of college admission officials has quadrupled in the past year alone.
"College admissions reps look at student's social networking sites because they are looking to gain information about a potential student that may not be captured in a traditional application," said Brandy Basile, a counselor at Penn Manor. "They are looking to see what sets you apart from other applications.  Many students applying to college look basically the same on paper the college wants to see what you are going to bring to there community."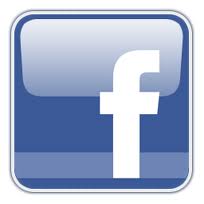 "One of the reasons I don't have a Facebook is because colleges and jobs look at it," said Penn Manor junior Aaron Brown, one student who is aware that colleges are watching.
According to a survey conducted by Kaplan Test Prep, a company who prepares prospective college students for taking entrance exams such as the SAT and ACT, almost 25% of admission offices at 359 colleges say they used Facebook and another 20 percent used Google to help evaluate an applicant.
Some seniors who have recently applied to a college and are awaiting a response are also aware.
"I've heard that before," said Dylan Weber, a senior at Penn Manor. "But I'm not worried about it. There's nothing on my Facebook that would harm me."
Despite students awareness, colleges still find things that "negatively impacted" the applicant's odds of being admitted. Essay plagiarism, vulgarities in blogs, and photos showing underage drinking were among some of the offenses found. The idea that a student can work hard for years for the opportunity to attend college can all be washed away by one mistake on the internet.
The easiest way to avoid making this type of mistake is using common sense.
"Whether students are planning to attend college or go directly into the workforce I believe that you should keep in mind that anything you post becomes public information," said Basile. "It's really simple in my mind just don't post anything you wouldn't want your grandparents seeing or reading. Be extremely careful when posting pictures as well don't let your friends post pictures that paint you in a bad light."
On the other hand, students can use their Facebook or social networking page to help them get accepted into their college of choice.
"Use your site to help your application post a picture of you doing something positive at school or in the community,"  said Basile.
Either way the reality is that colleges are here to stay, and students need to be aware of what they post on their pages.
"As Facebook and other social networking sites become more popular I definitely see this trend continuing especially with prestigious  schools," said Basile.