By Corey Fry –
Penn Manor's Girl's Field Hockey team returned this season with  renewed determination.
In Thursday's game against second-place Hempfield, Eryn McCoy scored all three goals, shutting out the Black Knights 3-0.
The team is feeling especially competitive after a heart-breaking loss in states last year. They started this season off strong and currently have a record of  six wins and no losses in Section One play and 9-1 overall.
The long time coach of the team, Matt Soto, expects the upcoming season to be a challenging but satisfying one.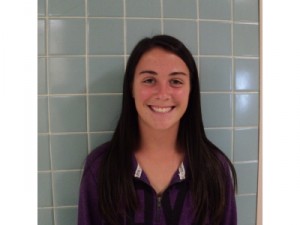 "There are a lot of good teams out there," he said, "But our program is one of the best."
The team, under Soto, has had much success in the past.
Last year, the team went undefeated in the regular season.  They also won their league and section championships, and made it to quarter finals in the state championship but lost to future champions, Emmaus.
Team captain Kayla Bixler believes the team's strong sense of unity will contribute to their success this year.
"The team is very close" she said "We work well together."
They hope to have continued success this year.
Sam Valentin contributed to this article.