By Jake Shiner and Sam Valentin –

In the shadow of the ten-year anniversary of the tragic terrorist attack that took place on September 11, 2001, students at Penn Manor are eager to reflect upon their memories of that day, even though they were just young elementary students at the time.
A new threat, uncovered by government intelligence this week, brings the memories of the worst terrorist attack on American soil, into sharp focus.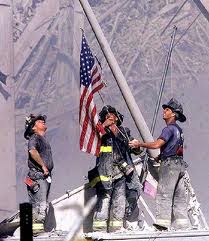 "Being in second grade we really didn't realize 3,000 people just died," said Russ Thorson a senior who is visiting the memorial this Sunday.
He believes that this infamous event is one with a great impact on our generation.
"It's the single most significant (loss) in our lives," said Thorsen.
Penn Manor math teacher Ashley Thomas also feels strongly about the event and learned something about herself.
"It showed me I wasn't invincible," said Thomas.
Streeter Stewart, a high school social studies teacher, said that the day after the attack was the best day of his teaching career, he had all of his students' attention.
"I remember one student," said Stewart, "who said how amazing this was. He didn't mean amazing that the planes had been hijacked or that people died but that his generation had its JFK assassination or Pearl Harbor."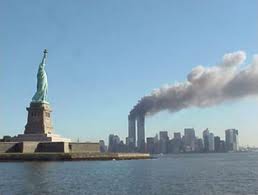 Senior James Servansky was young at the time of the attack, but remembers it clearly.
"I remember seeing the pictures in the paper the next day and telling my mom that it looked like they tried to crash into the tower. When she told me that they did, that's when I realized what happened," said Servansky.
On the morning of September 11, four passenger jet airliners were hijacked and used as suicide attacks on the United States.  One hit the Pentagon. And the other was actually retaken by passengers and came down in a field in Somerset County, Pennsylvania. Two of the airliners hit the world trade centers in New York City. For many watching on television they could actually see the second plane hit the towers. This is when many figured out it was a deliberate attack on our homeland.
"It felt like I was watching history unfold in front of me because I knew that this day would be a day that people would never forget," said Sean McKnight a teacher at Penn Manor.
Tony Carrado, a math teacher here, also had a clear memory of where he was at the time of the attack.
"I was at college, at Penn State, and I was coming home from a tennis match that I had just won," said Carrado.  "I guess ignorance is bliss and I just go on with life not thinking about it."
Adam Daley, a 31-year-old Conestoga volunteer firefighter reflected on the impact 9-11 has had on the psyche of the American public.
"There's nothing the population can do but just be vigilant about it.  They're goinna do it (attacks) if they want.  The more hype you give it, you're just adding fuel to the fire," said Daley.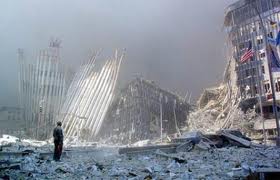 Others had a personal connection.
"We were in New York at the time…we heard sirens but we didn't know what was going on," said Jim Witmer, a district resident.
"My father designed elevators for the twin towers and he's my hero," Matt Soto, a tech-ed teacher said.  "It was really hard to see him put his head down."
"It helped me make a decision to join the army," said Chris Gotwals, a Penn Manor senior who has enlisted.
"It makes me think about all the lives lost in the attack," said a marines enlistee and Penn Manor senior, Skyler Major.
Others remember the moment and recall the fear on that day.
"I was scared," said Adam Sahd.  "I thought our house would be next."
"I turned on the TV and I thought it was an accident when I saw the first plane hit, then when the second plane hit, I knew it was an attack," said Daniel Myers.
"I remember my first grade teacher, Mrs. Snyder, turning on the TV and telling us that something very bad had happened and that we were all going home," recalled Adam Hess, a junior at Penn Manor.
Gage Karr remembered when he woke up that day, his "parents were crying on the couch."
A junior at Penn Manor, Zach Sinz, had a similar memory.
"My mom was crying and she told me a plane crashed and I didn't know the significance."
"It was a depressing day.  In second grade you can't grasp it," Ryan Martzall, a senior, said.
Others reflected on the most recent threat and how the country has changed since Sept. 11, 2001.
"I still believe the high ranking officers in Al Queda are down but not out," said Karr.
"It is definitely a tragedy," remarked teacher Eric Dutchess.  "It will be difficult to move on as a nation in the near future due to recent conflicts in the Middle East.  It has given America some cultural sensitivity training."
Dutchess said he went to New York City recently and didn't feel the shadow of 9-11 hovering over him.
"I felt perfectly safe," said Dutchess.  "I would be more concerned about being struck by lightning at this point."
"I'm worried about the safety of our citizens but I have faith in our national security," said student Robert Warfel.
Troy Diffenderfer, a senior, said, "I am not worried about the attacks threatened for the tenth anniversary because we are more aware today than ten years ago."
Tim Harris and Jacob Harvey contributed to this report.