By Alicia Ygarza-
There's a prince, a ballroom and a bundle of luck. Many teens in Lancaster County may have their fantasy wishes granted with what Penn Manor promoters are calling "the dance party of the year."
The year of 2011 has had a lot of dance parties, this one, its promoters promise,  will be the best one yet.
"I will feel relieved after the party. There is a lot of pressure riding on everything going well. There's a lot of high expectations and we don't want to let people down," said Summy.
Penn Manor students Cheyenne Weber, Marc Summy and Connor Hughes will be hosting the "dance party of the year," at the Lancaster Convention Center, Saturday April 30, from 8:00 p.m. to 11:30 p.m, doors opening at 7:30 p.m. The show will star a guest who has lyricized his way into Philly's rap game, know as the "Prince of Philly," Tayyib Ali.
Over 1,500 people have confirmed their attendance on the party's Facebook site. Over 100 online tickets have been sold and more than 300 have been sold in person.
When Weber posted his Facebook status that he'd be selling tickets at the mall, he sold 50 tickets in two hours.
"We have a place that holds 2,000 people and we need 800 people to show up in order to break even. Any more people that show up is just a bonus," said Weber.
That shouldn't be a problem. The party is becoming the most talked event in schools all around Lancaster county.
"The party's growing popularity has definitely skyrocketed in the past week, everyday I hear more and more excitement about it. Everyday I hear about a different school finding out about it and it's spreading like wildfire," said Summy.
"I'll be there dude, I'm telling everybody," said a local to Hughes while posting fliers in Lancaster city.
According to Weber, the event was planned over a month ago and the planning trio "got lucky."
"We were lucky when it came to booking Ali. Hughes' friend Jeff Yofray is best friends with Ali, so it wasn't too hard to book him. We were also lucky in booking the Convention Center because they are always having events," said Weber.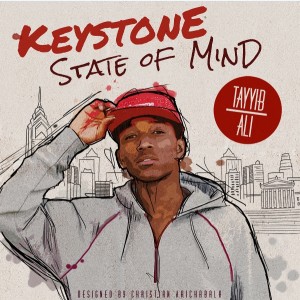 He recalled, "Everything fell into place."
The dance party-throwing trio is not only providing this event for people to have a good time, but they are doing it to give back to the community.
Matt Mora, a local rapper from Manheim Township will be opening for Ali.
"That's our way of giving back," said Weber, noting they are giving a local the chance to show off his budding talents.
This may turn out to be a great experience for everyone going, and it has already been a great and learning experience for the boys.
"It's been a great business learning experience. I've talked to many important people," said Weber.
"I've learned a great deal of responsibility comes along with doing something like this. You need to make sure you don't get ripped off or taken advantage of just because you're a kid," said Summy.
"This party means a lot to me. It proves to kids that we can follow through with our ideas. A lot of kids thought it was a fake event, but no. We're making it happen," said Summy.
But the possible worries over a party like this has not escaped the planners.
What if a fight breaks out? Kids show up under the influence and ruin their moment of fame? Or worse, what if Ali doesn't show up and the people don't get what they paid for?  All concerns that the planners have taken measures to prevent.
"I will feel relieved after the party. There is a lot of pressure riding on everything going well. There's a lot of high expectations and we don't want to let people down," said Summy.
Hughes said the group's security, liability insurance and the venue has helped ease their worries.
"I'm also frightened that with all these schools coming together that everyone gets along. We don't want anything bad to happened that would cause us to end the party early. That is my biggest fear," Summy recalled.
All the boys can do is wait.
If you want to know what happens, come out and have a great time at the LCC Dance Party.