By Cassey Graeff-
As the end of the year approaches, seniors at Penn Manor may have some worries lingering in the back of their mind when the topic of college is discussed.
"My biggest worry is not being able to go home, you just can't go home whenever and  you have to stay there and survive on your own," said Peter Horning who plans on attending Liberty University.
According to nwmissori.edu, both students who are going to college and parents have worries. "They (students) are worried that they will disappoint their parents, may not get the best of grades and may not want to major in the area that the family approves of."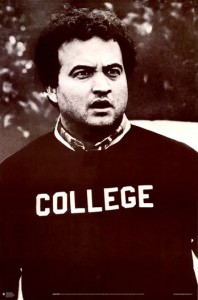 "Not being able to balance the education part of college and my social life is my worry. I am also worried about having to live with somebody else because I can be a messy person and they might not be very happy about that," said Abby Newport who plan on attending Shippensburg University.
Though some students do feel a need to follow family tradition with alumni colleges, it is important that students do not let this affect their decision, and go where they would like to.
"I'm afraid to be without my mom, dad, and brother because I have been with them for 18 years. Now all the sudden they won't be there to help me out with things like laundry. I will learn the responsibility to do stuff on my own without having somebody do it for me," said Alyssa Jahnke.
More common worries pertaining to students, according to Northwest Missouri University, is that they are worried that no one will like them at college because all their friends went to other schools, they are miles away from home and unsure on how to make friends and/ or participate in activities.
"I've been friends with some of the same people for 13 years and now it's going to be weird knowing I am not going to see some of them," said Liz Lawrence who plans on attending Millersville University.
"I really don't want to end up switching my major (physics astronomy). I am good at what I want to major in, so I am hoping that doesn't happen," said Zach Rayha who plans on attending James Madison University.
If you are unsure what major to pursue when applying to college, there are many online personality quizzes that can be taken in order to help. One example of this online quiz is careerbuilder.com.
Elena Hart who plans on attending Temple University explains finding her classes is one of her biggest worries. "I feel like college campuses are so big and there are so many buildings. I feel like I am going to get lost."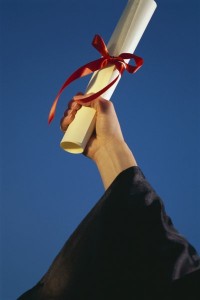 Taking campus tours is a useful tool to help avoid this situation. Most, if not all college campuses have open houses which provide very useful information and show the layout of a campus.
"My worry is playing lacrosse with girls that are really good. Instead of just having a couple good girls, every good girl is going to be competing for a spot to play. Virginia Tech is really competitive, being in the ACC, so they play all the top teams in the nation," said senior Maddy Hess who will attend there on a scholarship.
Some students struggle with waking up in the morning and attending school. Some high school students already have this problem but when seniors head off to college, they will be in for a rude awakening.
Chassidy Sowersby a senior at Penn Manor says, "I'm never going to go to class. Not having somebody wake me up and make me go to class is going to be bad."
Even though there may be an endless list of worries running through the minds of multiple seniors, not only at Penn Manor but other high schools as well, an open mind and a willingness to learn will be the key to a success.