By Bryan Buckius –
When tragedy strikes, how will you react? Here at Penn Manor some students took the initiative to take charge and help out a fellow classmate.
Penn Manor's Varsity Club is in charge of a fundraiser to help support a family in the Penn Manor community dealing with a recent, unexpected tragedy. The club will have a table set up at various sporting events over the course of the next month.
"It's a wonderful opportunity to help out a family in need," said Varsity Club secretary Dan Elliot.
Athletic director Jeff Roth was also a huge help in organizing this fundraiser.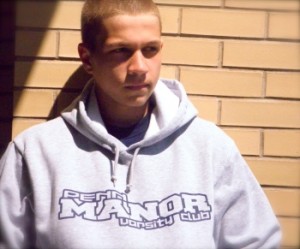 "It is a great gesture on the part of the varsity club to help out a family in need," said Roth.
Tonight Varsity Club will be setting up at the boys volleyball game against Manheim Township. The club will also be collecting donations on the following dates:
April 27- Baseball 4:15 p.m.
April 28- Boys Lacrosse 7 p.m.
May 2- Track and Field 4 p.m.
May 2- Softball 6 p.m.
May 3- Girls Lacrosse 7 p.m.
May 5- Girls Soccer 7 p.m.
All of the events listed will be home games. Girls softball will be played under the lights at Garrett Park. Track and field will hold their meet against Elizabethtown High School on the track outside of the West Gym. All other events will be held at Comet Field.  Anyone who can't attend these events and is interested in making a donation can contact Mrs. Clugston or Bryan Buckius.
This is your chance to help out a member of our Penn Manor family. Don't let this opportunity pass you by.