By  Alicia Ygarza –
Elizabeth Taylor had a huge heart, a heart for films, a heart for helping people and a heart for love. But while her love and emotions were strong, her body was weak.
Taylor died Wednesday, March 23 at Cedar's-Sinai Medical Center at the age of 79 due to congestive heart failure. According to published news reports, she was hospitalized at the Cedar-Sinai Medical Center for six weeks.
By many, Taylor is considered one of the last of the glamorous studio stars.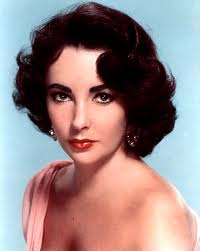 Taylor was a child when she started her movie career. "There's One Born Every Minute" was Taylor's first film, released when she was 10.
Then, in 1944, MGM's "National Velvet" made Taylor a star.
According to IMDb, during the 1940s and 50s Taylor stared in film after film and rose to be known as "one of the world's great beauties."  She had a creamy complexion, jet-black hair and famous lilac-colored eyes.
Though Taylor was famous for her beauty, she was also infamous for her illnesses.
According to Lancaster New Era, Taylor suffered with pneumonia and a brain tumor.
"A diva, she made a spectacle of her private life- eight marriages, ravenous appetites for drugs, booze and food, ill food that sparked headlines constantly proclaiming her at death's door," according to that published report.
One thing Taylor will always be remembered as is a great friend.
In an interview, actress Shirley MacLaine said, "I don't know what was more impressive, her magnitude as a star, or her magnitude as a friend."
Taylor also is known for her supportive friendship with Michael Jackson.
Taylor once said, "I don't entirely approve of some of the things I have done, or am, or have been. But I'm me. God knows, I'm me."