By Cody Straub and Taylor Groff –

PM Nation is back, and just in time for the greatest sporting event of the year the NCAA Basketball Tournament. After March 13 we will take a look at our last four in and first four out of the Big Dance.
Cody Straub: Here's my last four in who will have to play to the,new for this year, First Four early next week:  Georgia, Colorado, Illinois, and Virginia Tech. I should emphasize that each one of these teams have work left to do in their respective conference tournaments.
Taylor Groff: Well first I would like to say it's great to be back after the year layoff, but I'm going to have to disagree with some of your picks. I think Tom Izzo and the Spartans are going to fight past Iowa and then squeak out a close game against Purdue in the Big Ten Tournament. Purdue's going to be State's statement victory that will give them a good enough tournament resume.   So here's my last four in: Michigan St., Colorado, Virginia Tech, and Boston College
CS: Are you kidding me, Michigan State should not even be in the discussion for a bid. Everyone is considering them a lock for the tournament, and their resume isn't even close to one of a NCAA tournament team's is. Besides Wisconsin and Illinois they don't have enough other good wins to be considered with a record just above .500. The only reason a barely above .500 team like Penn State is even being considered is because they have a lot of marquee wins. If Michigan State gets in, and Duke gets a number one seed then we know that the committee cares more about the name than the resume.
TG: I never said that Michigan St. is a lock I said they are going to need to win at least two games in the Big Ten Tournament. Michigan beat Illinois, Wisconsin, Penn State, Minnesota, and Washington. Oh and your saying Penn State has a lot of marquee wins? THEY BEAT THE SAME TEAMS THAT PENN STATE BEAT! The Spartans are (17-13) and the Lions are (16-13) and as of right now they have a better resume.
CS: I know a loss is a loss but compare Penn State to Michigan State and Penn State has some close losses to teams that Michigan State got blown out against. Michigan State lost by 20 against Iowa, 26 against Wisconsin, and 20 against Purdue. Those aren't losses of a NCAA tournament team. Every top 25 team Penn State played they lost by 10 or less expect for two games. That shows they can play with anybody, and have a better chance to play a great team close than Michigan State in the big dance, if they get the chance because the committee will just see these games as losses, and see them a similar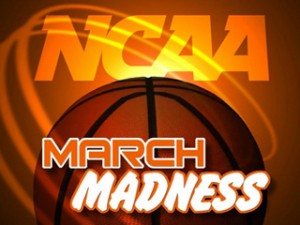 team to Michigan State which is unfair. Alright moving out of the Big Ten here's my first four out of the Big Dance: Alabama, Boston College, Michigan State, and Baylor.
TG: Oh okay so now every team on the bubble is going to make a case about them losing by less than the other team that gets in. That's such a bad point. Every team in the NCAA will be crying about close losses. A loss is a loss sorry, but Penn State doesn't deserve to make the tournament over Michigan State. My first four out are Baylor, Alabama, Georgia and Missouri St.
CS: I'm not saying the committee will look at these losses I'm saying it's unfair to compare Michigan State's losses with Penn State's. It won't effect who gets in and not but it should. Looking at you first four out I agree mostly with you except that I think the winner of Alabama and Georgia, who will play in the SEC quarterfinals, will get in.  Not sure that Missouri State should even be considered for an at large bid. They lost their conference championship game, and hasn't even played a top 25 team. Well that's all the time we got make sure to tune into Selection Sunday Show to see if our predictions were right.