By Faith Walauskas and Brandon McCormick –
Governor Tom Corbett called for a nearly $1 billion budget cut in state spending for schools and a one-year freeze in salaries for all school employees during his budget address Tuesday.
Those who may benefit from Corbett's budget plan will be the taxpayers, said Corbett in a public statement, because their taxes won't rise. He made it clear that there will be a rise in property taxes, and there will be teacher layoffs.
Political science professor at Franklin & Marshall College, Dr. G. Terry Madonna, told Penn Points the state governor is arguing that he's simply doing what he was elected for.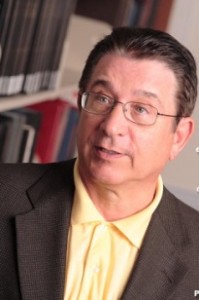 Corbett repeatedly pledged during his campaign that he would not raise taxes.  But he did target school funding.
"Education takes the hardest hit (from the proposal)," said Madonna, a leading political analyst in Pennsylvania. "it seems the state is going after education.
"There's going to be a pretty significant reduction in services from public schools," reported Madonna.
"I see it as a win for the working folk," said Corbett in his statement.
Superintendents from local school districts are not as enthused.
"We've made reductions (for next year) already," said Dr. Michael Leichliter, Penn Manor Superintendent, who noted the district's projections were within 1 percent of  the governor's proposal.  "We've cut mid-day transportation for kindergarten, cut individual school budgets by 25 percent, we've cut maintenance."
Penn Manor will see an 8 percent drop in its state funding, from $11 million down to $10.5 million. That reduction is just under the $1.5 million average in cuts for school districts in Lancaster County.  The School District of Lancaster, which has the largest student population and budget, may see a reduction of more than $7 million in its state funding next year.
While Leichliter said the Penn Manor District is "alright" this year, he predicts bigger cuts in programs and services in upcoming years.
"In the next two years or so we are going to be making such big cuts that some parents will say, 'this is becoming too personal for us' and perhaps reverse the trend," Leichliter said. "But we do have to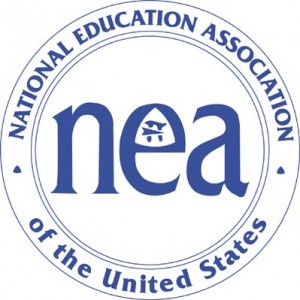 be willing to make some changes."
At the same time, state representative Scott Boyd, a Republican from West Lampeter Township, is proposing a bill that would allow schools to cut their staff even if they don't see a significant drop in enrollment.  The Pa. School Code now states that districts can only eliminate staff if enrollment drops significantly or it is reorganizing or programs are being eliminated.
Leichliter said staff reductions at Penn Manor are being done through retirements this year but the future may not be as painless for public school employees.
"Most states permit schools to furlough employees for economic reasons and Pennsylvania (currently) does not," said Leichliter.  "There will continue to be a huge gap between our revenue and our spending.  In future years, every school district is going to need to consider furloughs."
A local Democrat was outspoken in his opposition to the budget proposal.
"The proposed cuts to education mean that they're going to be paying higher property taxes locally," said state representative Mike Sturla, in a Lancaster Newspapers article.  "Their kids are probably going to have another five or 10 kids crammed in their classrooms."
The salaries of teachers, administrators, even janitors will be frozen for one year under Corbett's proposal, a move that is estimated to save taxpayers $400 million.
"I am aware of the budget cuts, but to the best of my knowledge, however, the salary freeze is (at this time) a recommendation by Corbett. I don't believe he can mandate something like that," said Penn Manor assistant principal Jason D'Amico.
Teri Hay, an art teacher in the art department believes that "what made America's education strong is creativity."
"No cuts will be made in the arts, but materials will need to be rationed," Hay said. "I hope that Corbett makes education a top priority– it's the future of our country.  Education should be the last thing to be cut," Hay stated.
Penn Manor principal Philip Gale is glad the cuts are what they are and not what be believes they could have been,
"We're feeling a bit of relief," says Gale, "We anticipated the cuts- we're glad it wasn't worse. Public schools are in for a challenge."
Madonna added, "(Pennsylvania's) debt is nowhere near other states. (Ours) is more manageable. Now they are just figuring out how to deal with a four-billion dollar deficit."
Kendal Phillips and Robin Brenner contributed to this report.