By Brandon Bowers –
Matt Duvall, a junior at Penn Manor High School, really wants to make the baseball team this year.
But Duvall is not dedicated to the open gyms and the weight rooms Coach Zander encouraged prospective players to use.
Duvall is hoping his heart and natural ability will make up for the lack of pre-spring training.  He said he is going to give it his all to show the coaches he deserves a spot on the varsity.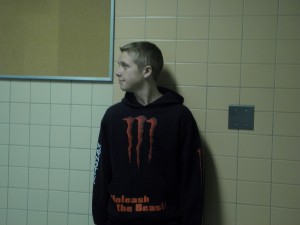 Time will tell.  High school tryouts start March 7 and the team roster will be announced March 10.
Can Duvall make it through without going to any of the extra help or early practices and make the team?  It's going to be a test.  It turns out that fate intervened to decide the whole issue.
"I just have to work all the time when the open gyms are and basketball the other times and I don't have the energy to go to baseball right from basketball because I'm so tired and want to sleep," said Duvall.
"Weight room is hard because that starts at 6 in the a.m and I'm not a morning person so my good friend usually comes and wakes me up to go lift," Duvall said.
Duvall may be the kind of kid that you look at and say he doesn't look too active or doesn't play any sports because of how slim he is.
"It's not like I don't have the baseball mentality to play and know what I'm doing when I'm in action on the field," said Duvall.
"I love to lay out and get dirt to keep the ball in the infield to save a big play, I may not be the best at the hitting part, but I can bunt to move the runners over for the next batter to get the runs in," Duvall said
"I've never been good at batting. Some players are good at batting and some are just good at defense but, the best players are good at both and can hit home runs and make big plays in the field. I just perfected one of those skills and that is my defense. I would rather make a diving play in the field to save an inning then hit a home run," Duvall said.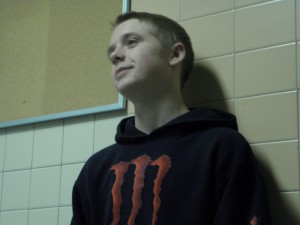 The varsity baseball team may want to have Duvall to be a part of the team because he may have a big role to play in this year's season.
"I really want to make the team and have a part because we are going to have a small team and hopefully Coach Zander keeps me in case someone gets hurt or I prove to him I should start in practice," said Duvall.
"If I don't make the team, I will work on what I need so I can come out next year and surprise the coaches and make the team next year and hopefully get a scholarship to play in college," Duvall said.
It may be a hard tryout for this little second, baseman but he is going to show up and give it his all to make the team.
As it turns out, an emergency due to a sudden illness and missing school on the first day of try outs put him on thin ice and is keeping him from trying out.