"I like the competitiveness, the individuality. It's just you out there."
Over the weekend, a total of five Penn Manor wrestlers made it to the District III Triple A Tournament. Of those five, two are moving on to states.
Bobby Rehm, winning first in his weight class, and Evan Singleton, placing third, are set to wrestle next Thursday. Both are excited to move on, especially after all their hard work.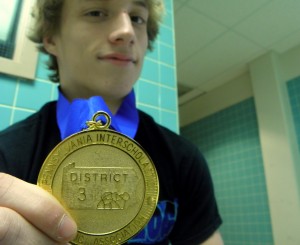 "I was excited to go to Districts because I knew I was going to do really well," said Singleton.
Rehm won all four of his matches at Districts, battling wrestlers from East Pennsboro, Carlisle, Southwestern and Central Dauphin.
In his final match, Rehm wrestled against Max Good from Southwestern. By the end of the first period, the score was 0-0. Rehm pulled through, winning 8-3.
Rehm, however, almost didn't make it to the tournament. He suffered a concussion a week before during practice. If he had so much as a headache before his match, he would have been forced to forfeit. He felt good before his match though, he said.
"It was actually super stressful," said Rehm.
Singleton also placed at districts and won third in the heavy weight class. He won five of his matches and only lost one. He beat Kyle Friend in the semi-finals in overtime. His only loss was to Avery Robertson from Susquehanna Township.
"It was awesome. All of my followers, the people supporting me, came out to watch and they all shook my hand," Singleton said. "It was a good experience."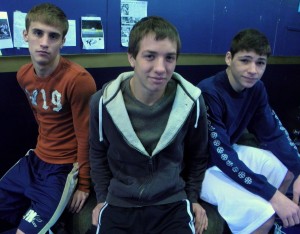 Tyler Funk, Alex Sorce, and James McElroy all made it to Districts but didn't place. Funk left the tournament winning two out of his four matches. Sorce lost both of his matches and McElroy won one and lost two.
It was McElroy's first year at districts.
"Districts was tough at my weight, but it was a good experience," he said.
Coach Steve Hess said his team wrestled well. He also said that Rehm wrestled up to his potential and Singleton had a really good tournament and beat some tough kids.
"They both worked very hard and they both deserved to go," said Hess.