By Cassey Graeff –
Nothing better than enjoying a bath with some great smelling bath salts.
Right? Not anymore.
Instead of using bath salts for their proper use in the bath tub, people have recently used chemicals labeled as bath salts as a drug by injecting, snorting, eating or smoking them. This new drug is highly dangerous and emergency bans have been issued in Louisiana, North Dakota and Mississippi.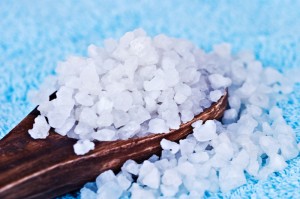 Penn Manor students Jaq Presbery and Maddy Hess have both heard about bath salts from either friends or the Internet, but don't know much about them.
"My dad asked me about it," said Hess.
Darrin Donmoyer the coordinator of the Student Assistant Program (SAP) at Penn Manor High School said, "It's the same type of mentality, people are trying to find a way around the law and get the high."
Calls regarding bath salts to poison control centers across the nation have skyrocketed in the past few weeks.  According to USA TODAY, bath salts have been compared to cocaine and methamphetamine because of the addictive characteristics.
"One of the news channels did a story about it," said Erin Hess a student at Penn Manor.
According to NPR, the chemical in bath salts is called MDPV, which is similar to cathinone and is found in khat an African plant that produces leaves that are then chewed. The chemical found in the khat plant are not organic, therefore are made in drug labs.
"I honestly wouldn't have guessed that bath salts are dangerous," said senior Sam Eshleman.
Donmoyer said he didn't know of anyone at Penn Manor using the chemicals but warned students to be careful.
"The potential is there for that (the use) to happen," he said.
"I have heard about somebody using it at a nearby high school," said senior Samantha McCrery.
Word spreads like wildfire when new trends appear. Whether it is a trend of Ugg boots and The North Face coats or new drugs to try, students follow them and give whatever it is a whirl.
"They are willing to try anything to get a high," said Donmoyer.