With Thanksgiving a day away it's time to spotlight the best football games to watch with your Thanksgiving meal or when you're piling on the leftovers.
Patriots at Lions 12:30 P.M.
Leading off in the holiday games is the Lions and Patriots matchup at 12:30 p.m. Thursday.  The Patriots are tied for the best record in theNFL, 8-2, while the slumping Lions are a measly 2-8. This game has the potential to be a down-to-the-wire game, but most likely will leave football fans waiting for the 4:15 game. We give this game a rating of 2 out of 5 stars.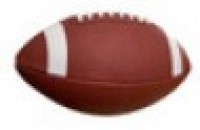 Saints at Cowboys 4:15 P.M.
With a new quarterback and head coach, the 3-7 Cowboys are on a roll. Rolling in on a two game winning streak, and at home the Cowboys will make this a better game than it is suppose to be. Jon Kitna will manage the game nicely, and this will be the premier game of the weak Thanksgiving day NFL games slate. We give this game a 4 out of 5 stars.
Bengals at Jets 8:20 P.M.
After two back to back comeback victories the Jets look to take on the slowing sinking Bengals.The two star wideouts Terrell Owens and Chad Ochocinco are looking to turn their season around. The Jets, one of the better teams in the NFL at 8-2, will be heavy favorites over the 2-8 Bengals. Yet, the Bengals will make a game of it. We give this game a 3 out of 5 stars.
What if the NFL isn't for you? Is basketball your game? You're in luck, there are plenty of those as well.
NBA games
The first of two games on Thanksgiving Day, the Atlanta Hawks will battle the Washington Wizards. The Hawks, the lesser of the Eastern Conference powerhouse teams, will try to stop John Wall, the NBA rookie who's performing like an all-star. Both teams are trying to get on a roll, with Atlanta at 8-7, while Washington is 5-8. We give this game a rating of 2 out of 5 stars.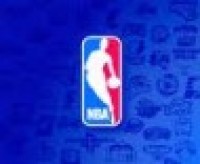 L.A. Clippers at the Sacramento Kings
The final NBA game will be between Blake Griffin and the L.A. Clippers, and the Sacramento Kings. Both teams are bottom of the barrel so far, but will try to show some bright light and get a W. The Clippers, last in the Western Conference, are much better than their record at 2-13. Sacramento is doing a tad better with a 4-9 record. Blake Griffin will surely show his muscles and put up huge numbers. Despite both teams starting rather poorly, this game will be better than advertised. We give this game a 3 out of 5 stars.
So kick back and watch some sports while you try to digest all that Thanksgiving Day food.
By Taylor Groff, Cody Straub, Jake Shiner and Jessen Smith