Penn Manor left the end zone empty during their game against Wilson Friday night, blanked by the Bulldogs, 44=0.
The Comets set out, determined to have success, but had difficulty getting the game started, going three and out on the first drive of the game.
Soon Wilson was on the scoreboard with 7 unanswered points and increased their lead to 14-0 before the first quarter was over.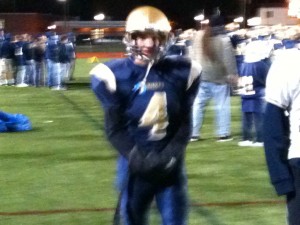 It didn't get much better from there.
The cold, the opponent and the Comet's inability to get their offense going even affected the crowd, as the student section began to crumble even before the half.
Although the Comets kept battling up field, they always fell short throughout the half when trying to get points.
The half-time score was a rough 28-0.
The Comets came back at half-time looking to redeem themselves, but couldn't mount a defense against the raging Bulldogs, and were defeated 44-0.
By Brian Dunne