Warwick's legendary field hockey coach, Bob Derr, would find it beneficial for his team if Penn Manor's star player, Renee Suter, were somehow off the field for Penn Manor.
Monday night, Renee Suter scored three goals and had two assists in the game against the Warriors.  The game ended with a score of 5-2, the victory going to the comets.
The win was the last one Penn Manor needed to gain the Section One title. Thanks in part to Suter, it was the fourth in a row for the Manor field hockey team
The goals began just 6:30 into the game when Katie Brenneman scored with an assist from Suter.  Then at 21:30, Suter scored her first goal of the night after a feed from Eryn McCoy. The two goals put Manor ahead 2-0.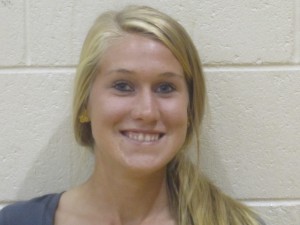 While the Comets were scoring goals, Warwick's Emma Rissinger was out on a penalty for her high stick. She was forced to spend five minutes on the sidelines after the yellow card was given.
Rissinger was attempting to protect herself from a ball that was coming straight for her. However, the laws of the game states no high sticks whatsoever, so the penalty was served.
Once both teams were back in full swing, Warwick's Marissa Lutz scored the first point for her team with just over 4 minutes left before halftime.
Just as Warwick's hopes were rising, Suter pulled a reverse-stick shot that went right between the legs of the Warwick goalie, Alexis Charles. Suter gave the Comets a two-goal advantage against the Warriors in the first half.
In the second half, Warwick's Bethany Ashworth netted a ball after it was shot down the field by Alyssa Manley, making the score closer despite the Warriors going down in the end.
Manor's coach, Matt Soto, was quoted in Lancaster Newspapers saying, "I thought it was really great of Suter sneaking a couple of those (goals) in."
"We played really well and were able to shut down their strengths," said Suter. " We will go into the next games knowing what we have to do and hoping to win."
Though the Comets have won their fourth Section One title with the win over Warwick, they still have two important games in which to look forward.  One of those is a rematch against Hempfield at Comet Field on Wednesday.
The Lancaster-Lebanon League playoffs begin Saturday with the quarterfinal round and are scheduled to end with the championship game on October 21 at Manheim Central.
By Toni Warfel