Penn Manor students and faculty have an easily accessible, fitness room with weights, fitness equipment and other cardio machines – and it's all free.
However the word "free" does not seem to matter to many.
A new trend has emerged, despite the tight economy, that even though students and faculty have this luxury, they do not always take full advantage of it.
Penn Manor students are joining local gyms and purchasing these memberships has arisen from just a fad, but its become a priority for reasons other than "just to workout."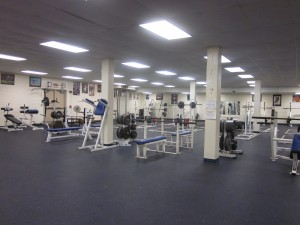 Some use both the school's weight room and their own gym membership, and some just totally avoid the school weight room altogether.
Abby Barley, a junior at the high school, explained that she goes to Hempfield Rec because her parents also go there and they have a family membership.
"There's no classes offered like zumba and yoga (at Penn Manor)…" Barley continues, "But I go especially because there's no pool here."
Senior Lizzie Pflumm joined the Lancaster YMCA also because of a family membership , and she does not use the weight room at the high school.
"The treadmills here aren't very good, and I don't like working out with people I know," Pflumm said.
"There's no pool to use for swimming either," Pflumm said referring to the high school facilities.
There are a plethora of reasons why athletes pay for gym memberships, but senior Jere Vital, voiced a different reason.
"I have a gym membership so I feel more obligated to work out since I'm paying for it," said Vital. "It also gets way too crowded here with everyone working out and only so much equipment to use."
The Penn Manor students are not the only ones who have access to the weight room but sometimes don't use it.  The faculty does too.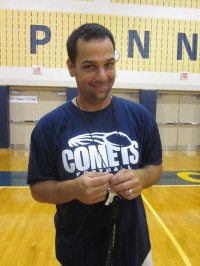 Scott Lackey, phys ed  teacher at the high school, states that he does use the weight room, but because he lives out of town, he has a membership at the West Shore YMCA. He only uses the fitness room when he's at school.
"I don't live around here," said Lackey. "I have that membership (at West Shore) so that my family can also use it."
Biology teacher, Erick Dutchess, is a member at the Lampeter YMCA.
"There's a larger free-weight selection, open-gym time,(at the YMCA) and Marjean Long (a counselor here at the high school) teaches a kick-butt, slammin' aerobics class, which is totally worth the money because she makes you feel like a weakling…" Dutchess continued, "And there's a pool."
By Jenna Reel