The Comets lost to a tough opponent last Friday, Lampeter-Strasburg, but Penn Manor's football coach has a solution to every problem.
Head coach Todd Mealy said his team must be ready this Friday night.  He plans to work hard this week to ensure that happens.
The Penn Manor football team started off the season with a win at Solanco. After that win, the team felt confident. Feeling prepared for their first home game, the Comets came out Sept. 10 under the lights ready to beat Lampeter-Strasburg.
But it didn't happen.
Instead, they lost, and badly, 44-7.
"We have no choice but to move on," said head football coach, Todd Mealy.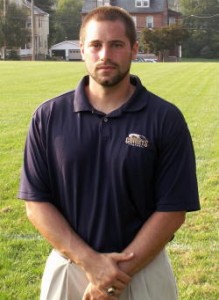 One way the Comets plan to move forward this week is by practicing hard until Friday night, according to assistant coach Gordon Eck. He also said one unsung hero, Kevin Kann, Penn Manor's wide receiver and safety, is going to be a leader all week during practice.
Mealy agreed.  "Kevin is not too loud of a player, but he leads by good example."
The Comets were confident coming into the L-S game.  The game kicked off, and within 12 seconds L-S was on the board. Penn Manor struggled to get it going but in the second quarter, Teon Lee scored. Lee's touchdown wasn't enough the Comets lost 44-7.
"Lampeter-Strasburg is quite a good football team, but it wasn't our best effort," said Mealy.
Mealy also pointed to Kann as a quiet but strong player.
In typical style, Kann, a senior, was modest.
Kann said, "I just like to work hard and it seems to get everyone going the right way."
Kann said he is the type of player that when people screw off in practice he will speak up and get them focused again.
Kann recalls his best moment in football was when he picked off a pass at the end of the Solanco game this year to shut down the offense and turn the momentum toward the Comets.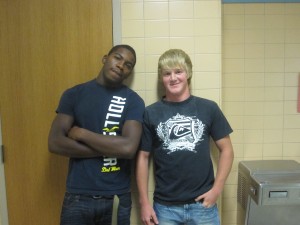 Another player who is looking forward to Friday night is Teon Lee.
Lee said, " We're going to come back this week and practice more, play harder, and get ready."
Lee's plan to beat Dallastown is simple.
"Do what we gotta do, I'm going to have a big game," said Lee. "Whatever comes my way is getting picked, we're gonna be prepared come Friday."
The Comets said fans should look forward to a hard fought game come Friday, when they head to Dallastown to take on the Wildcats.
By Brian Dunne and Tyler Funk