Compared to other local school districts, it appears that Penn Manor's got the big bucks.  But it still isn't quite enough.
Schools have known for years that there would someday be a major increase in the amount of money they must pay into employees' pensions. That nightmare has become a reality for Lancaster County public schools and few of them are well-prepared, if prepared at all.
Pensions are retirement funds for employees of public schools. Each year, school districts are required to put a certain percentage of money into a pension for each employee, along with what the school employees contribute themselves.  In the coming years, the percentage of school budget going into these pension funds will dramatically increase from around 4 percent to somewhere around 15 percent.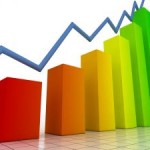 The increase is needed in part because, for several years, the state legislature delayed these contributions for schools, creating a big hole in what should have been regular pension contributions. Public schools will have to dig deep in their pockets for some spare change to catch up, according to officials.
Of the 17 school districts in Lancaster County, many are looking at a financially stressful future. The School District of Lancaster will need an estimated $1.7 million to put into pensions in just this year alone, and currently have no money reserved. Manheim Township and Octorara also have no money reserved.
Penn Manor's budget, however, is looking more solid. From the 2009-10 school year through the 2012-13 school year, Penn Manor will need about $4 million for pensions.  Luckily, the district has $4 million in reserve funds for this purpose, making them the most well-prepared for the "pension tsunami."
Dr. Michael Leichliter, superintendent of Penn Manor School District, attributes the district's preparedness to planning ahead.
"In 2005 [legislators and school districts] projected a big jump [in pensions] to 15%. They assumed the market would get better, but Penn Manor saw that jump, so they started saving," Leichliter said.
Chris Johnston, business manager of Penn Manor School District, agreed.
"We have had some warning that the problems were coming," Johnston said, "and have had some time to prepare.  But no amount of preparation can help us to avoid the problems we'll be facing."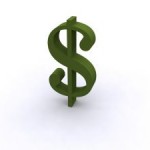 Although Penn Manor has $4 million set aside, there will still need to be funds generated for future pension contributions. Since taxes for this purpose can't be increased higher than a state-mandated index, rumors have been bouncing around about increasing class sizes, charging fees for extracurricular activities, and cutting certain counseling programs.
Leichliter said nearby Wilson School District has launched a proposal to charge a flat fee of around $80 to students wishing to participate in extracurricular activities.
Leichliter said that this idea has not been given serious consideration at this time in Penn Manor, but it is not entirely off the table.
He said the money generated from activity fees would not be anywhere close to covering the increases necessary to fully fund the pension contribution. He said the majority of expenses in the school district's budget are for personnel, so that is where the focus will need to be.
"When somebody retires, we'll have to ask if they really need to be replaced," Leichliter said.
Leichliter believes there could be an elimination of some elective classes that aren't as popular as others. He said there could also be an increase in class size for some classes.
Johnston believes teamwork is what will help make the next few years less difficult.
"The key is to work together with the community and the staff to come up with a solution- there is no magic solution that will make everyone happy," Johnston said.
By Sarah Schaeffer