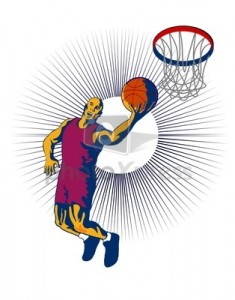 College basketball players may be forced into facing their toughest enemy of all this March: college.
U.S. Secretary of Education, Arne Duncan is proposing that teams have to face the facts, and their textbooks.
Duncan believes that if college basketball teams can't carry out a graduation rate above 40 percent for their team members, then teams should not be eligible to participate in the March Madness tournament.
"That's a low bar," Duncan recently told USAToday. "If you can't graduate two out of five of your student athletes, how serious are you about the academic part of your mission?"
If this rule came into play, 12 of the teams in this year's tournament would not be able to play, resulting in far less talent being able to compete.
These teams include the number-one seeded powerhouse Kentucky Wildcats and two other highly ranked participants, Baylor and Maryland.
Maryland, which is a number four seed this year, has the lowest graduation rate: only 8 percent.
Eliminating these teams from competition could devastate the overall skill and talent that enters the tournament every year.
This gets you thinking; what if brackets were based on best in the class, not the actually court?
A possible outcome of this would be BYU, Duke, Marquette, Notre Dame, Villanova and Wake Forest becoming perennial teams (even though they generally are) in the tournament. All of their graduation rates are at 90% or above.
Another surprising statistic is that these graduation rates do not even include players that leave early for the NBA draft, or players that transfer in and out of the programs.
Although this rule may seem  a little far-fetched, Arne Duncan still believes it would be the more collegiate thing to do.
By Simon Zimmerman