Dr. Seuss is on his way to Penn Manor High School.
Sunday Feb. 28, Seuss' birthday, Penn Manor is holding their tenth annual Read-A-Thon; a day of reading for children under the age of 8. The event will last from 2-4 pm.
"Ten years ago Mrs. Wall, Mrs. Shellenberger, and I started [the Read-A-Thon] and it just became tradition," said Susan Hostetter, Penn Manor's librarian and a founder of the Read-A-Thon.
Kids will participate in several activities Sunday varying from crafts to reading Seuss books to a pajama parade for those who wear their pajamas.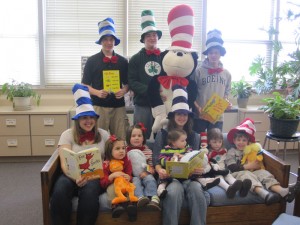 Craft stations will be based on different books. Kids will be jumping on bubble wrap while reading "Hop on Pop" and eating Swedish fish during "One Fish Two Fish Red Fish Blue Fish".
Millersville Fire Company will be attending the event, carting in the Cat in the Hat. Children will have the opportunity to explore the inside of a fire truck.
Faculty, along with the students, will dress up like Seuss characters and be available to read to the children.
"The day is all about high school students [and teachers] showing how important reading is," said Hostetter. "I think it brings our community together."
"The purpose is to encourage reading as a life long activity," said Amy Wall, a business teacher at Penn Manor and another founder of the day.
Children's books were collected from Elementary Schools for the event.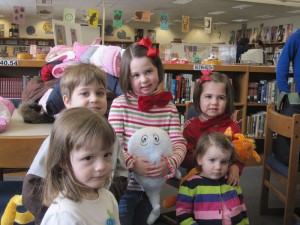 Each child has the opportunity to register to win various prizes, including gift certificates to Barnes & Nobles and Borders- donated by the Penn Manor Education Association.
Other sponsors involved are Kauffman-Gamber Physical Therapy, Darrenkamp's- who gave paper products for activities and snacks, Shultz Transportation, and the Penn Manor Education Foundation.
Penn Manor's Serteen Club and National Honors Society will also be involved in the Read-A-Thon.
"We couldn't hold this event without them," said Hostetter.
Any child  planning on attending is asked to bring a caring adult, their favorite book for D.E.A.R.- Drop Everything and Read time, and if possible, a new book to donate for a child who is less fortunate.
By Emily Brody