Penn Manor is seeing nothing but white fluffy snow and temperatures so cold that we might have to start getting advice from Eskimos on how to keep warm.
 Lancaster has roughly one  to two feet of snow on the ground, already.  But that's not the end of it.  According to Weather.com, the county should expect yet another foot of snow later this week. There are 22 counties now under advisories, watches and severe weather warnings.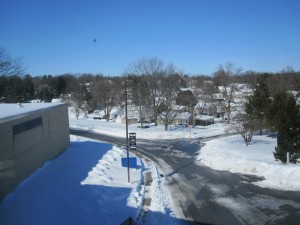 The snow is expected to start around 3 p.m. Tuesday and is supposed to continue into late Wednesday night. Temperatures Tuesday should be around the 30-degree mark and on Wednesday it should drop to a high of only 29 degrees. There will be wind gusts up to 20 mph on Wednesday, according to WGAL.com.
So break out the sleds, shovels, salt and snow blowers. It's time to go walking in a winter wonderland, again.
By Gabby Myers