Another winter storm sits on deck- the parking deck that is.
Penn Manor High School students are bracing themselves for what is shaping up to be another massive snowfall, the second in one week.  Beside the conditions of the road, students are also concerned about the state of the parking deck.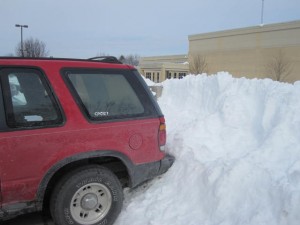 "I'm paying $20 and it's still a sheet of ice," said Kristina Mast.
According to Eric Horst, head meteorologist at Millersville University, 10-18 inches of snow is predicted in another new storm.  Now add that prediction to our current one and a half feet accumulation.
"Half the spots (parking spots on the deck)  are already covered in snow, there is no room for everyone to park, and it's not fair," said Dani Leon.  "It's a hazard," she added.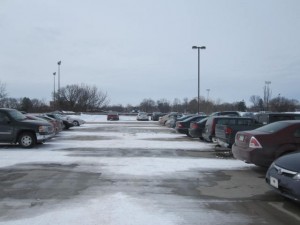 A winter storm warning is in effect Tuesday and Wednesday.  Students are concerned about their cars and their safety.
"There are a lot of people who don't drive because the deck is that bad," said Leon.
If snow does shut down school Wednesday, school will be in session on Friday, which was originally a pre-planned snow make-up day.
Students have their fingers crossed for a snow day and that the deck will be ready for parking the next day at 7:30 am.
By Dessie Jackson