The Comets found themselves in a unexpected situation Wednesday.
Penn Manor visited Warwick High School with eyes on their section opponent to improve their section play record to 3-1.
However, things did not turn out as easy as they expected.
The game was looking like a easy win for Manor as every shot seemed to land in the first quarter for the Comets.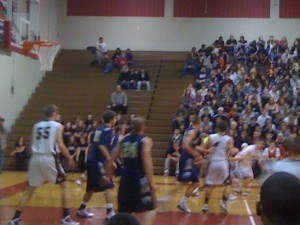 The starters were taken out of the game with a ten-point lead early in the second quarter.
Warwick took advantage of this and the spark was lit.
Penn Manor maintained the lead entering the half, but  it became obvious Warwick was gaining control of this game.
The half ended at 28-23 still favoring the Comets.
As the second half started, things began to get sloppy for the Comets with bad passes and  fundamental mistakes.
Junior, Brian Ramsey stepped in for the Comets donating eight points and playing with tremendous heart.
His courage gave a slight spark to  the Comets, but Warwick wasn't going away.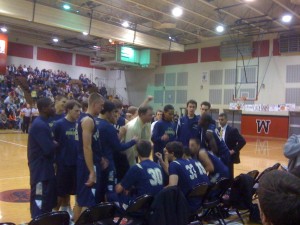 Warwick kept hitting deep threes to cancel the Comet's efforts and Penn Manor was trading two points for every three points for the Warriors.
When the fourth quarter finally hit, Warwick continued their three-point attack and were able to reverse the scoreboard.
Once in the lead, Warwick began to run away with the game.
The final score: 63-52, Warriors over Comets.
The Comets will host Cedar Crest on Friday night and will hopefully improve their section record along with their performance.
By Connor Rowe