By Alyssa Jahnke –
How much will you take to be with the person you "love?"
Even though relationship abuse is not common in Penn Manor High School, it still exists. Some teens may be scared to tell the truth about what happens in their relationship.
Some teens don't know when they are in an abusive relationship. Some warning signs are if your partner:
threatened to commit suicide if you leave them.
acts very jealous and possessive.
has threatened you or hurt you.
There can be mental, sexual and physical abuse. According to ACADV, a state Coalition Against Domestic Violence, 60 percent of girls, ages 15 to 24 surveyed were involved in an ongoing abusive relationship that they chose to stay in.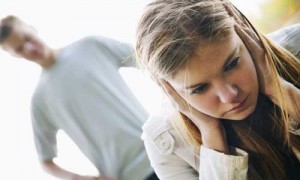 "I consider relationship abuse when someone hits you or hurts you mentally through fighting," said Jacklyn Schmalhofer a senior at Penn Manor.
Being with someone in a relationship you want to feel safe with them and not have to worry what they are going to say or do next. Teen relationship abuse can gradually accelerate over time.
"I have had a girl tell me she was going to slit my throat because I kissed another girl at a party," said a junior boy at Penn Manor.
Teens who are involved in a abusive relationship are more likely to use drugs, do poorly in school and have unexplained injuries, according to Trouble Teen a site to help parents with teen issues.
Lauren Anderson, a junior at Penn Manor said, "My advice to all the ladies out there, if you can't keep him on the leash he will beat you with the leash!"
Anderson was giving her advice that young women should not lose control of the relationship.
According to WebMD, about 80 percent  of girls that have been physically abused in their relationship continue to date the abuser.
A junior girl at Penn Manor said, "I have been in a relationship that has started out verbally aggressive and then got physically aggressive. The fights slowly got worse and I thought they would get better but they never did."
If there is a violent relationship problem, there are many people that can be contacted with helpful advise.
"If you are in an abusive relationship get out of it or at least try too," said Schmalhofer.
If you need advice about reltationship abuse contact the Lancaster County Women Shelters Hotline, (717)291-5826.