By Bart Huber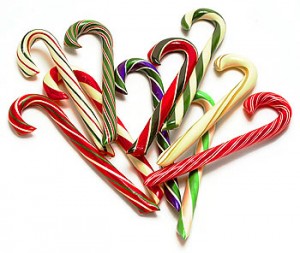 The Family Career and Community Leaders of America (FCCLA) at Penn Manor High School are selling Candy Grams to get in the holiday spirit.
The Candy Grams are on sale from December 16-20, and they will be delivered on December 20 to the first block of the student.
You can buy one for $ .50 or a bunch of three for $1 at lunch this week.
The money earned will go to help Penn Manor families in need, and a small proceed will go to the club itself to fund their first conference trip, said Mrs. Sheerer, the FCCLA Advisor.
The FCCLA Club has a total of 40 students. Students from each grade are involved with this club. This is the club's second drive to raise money for families in the Penn Manor School District.
The Candy Gram includes your choice of a peppermint or fruity candy cane and a place for a message to send to a  friend for the holidays.