By Abbey Bailey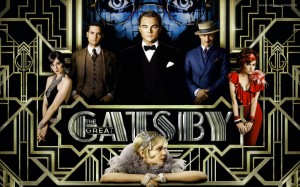 From the mind and hands of renowned director Baz Luhrmann, known for Moulin Rouge, Australia and Romeo + Juliet, comes the retelling of the iconic story "The Great Gatsby." The release date of the film is May 10.
Originally written by F. Scott Fitzgerald in 1925, "The Great Gatsby" is a book that many high school students are familiar with. Fitzgerald tells the story of Nick Carraway, a Yale graduate and WWI veteran who gets a job in New York and moves to Long Island. He is immediately attracted to the lifestyle of his flamboyant neighbor, Jay Gatsby. Carraway meets and bonds with many people whose lives connect with his and Gatsby's in different ways he can only dream of. The island holds many secrets.
There are many renowned stars in this film, such as Tobey Macguire and Carey Mulligan. Macguire is known for his role as Peter Parker in "Spider-Man" (2002-2007), and Mulligan for her debut portrayal as Kitty Bennet in "Pride and Prejudice." Mulligan has also starred in many British television hits, like Doctor Who and Northanger Abbey. Macguire will play Caraway in the film depiction of Fitzgerald's classic novel. Mulligans is to play Daisy Buchanan, Jay Gatsby's one love. But the biggest star of them all is Leonardo DiCaprio who will portray the eccentric Jay Gatsby. DiCaprio starred as Romeo Capulet in Luhrmann's "Romeo + Juliet" (1996), so the two men have worked together before.
The anticipation for the movie grew when Warner Bros. made the decision to postpone the release of the movie due to the original date in December being close to many other hits, such as "The Hobbit: An Unexpected Journey," "Les Misérables" and "Django Unchained." Dicaprio also played Calvin Candie in "Django," which also interfered with the making of "Gatsby."
Penn Manor English teacher Tim Joyce , who teaches "The Great Gatbsy" in his 10th-grade American literature course, expressed his anticipation for the movie. Mr. Joyce enjoys the directing styles of Luhrmann, along with the soundtracks chosen to go along with his movies.
"I like the way he [Luhrmann] puts a modern spin on classic literature," says Joyce. Luhrmann did this in the 1996 film version of "Romeo + Juliet."
The film trailer was released in mid-March and caused a frenzy of excitement in movie goers and fans of the book alike. There will be a midnight premiere of the film at Regal Cinemas in Lancaster on May 9 starting at 10 p.m. for 3D and 10:30 p.m. for 2D.