By Tyler Funk –
Show season is finally here! The sun shall shine and let the good times roll.  Saturday April 28th will kick off the car show called Volksfest, rain or shine. The show will open up for vendors at 7 a.m and 8 a.m for show field and spectators. Registration ends at noon and awards will be given out at 3 p.m.
Both spectators and vendors will have the opportunity to show their love and support for European cars. The show has had many great outcomes and plan to have yet another stellar year. The show consists of cars, vendors and people who love European autos.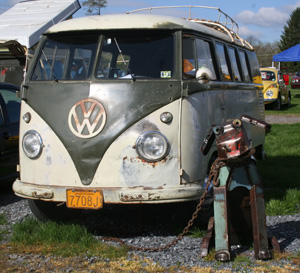 Senior Ryan DiCamillo plans on going to the show with a couple of his buddies, " I can't wait, show season, race season and a bunch of good times with my buddies!"
The weather looks to be be on the positive side for tomorrows car show and so do the students at Penn Manor.
Senior David Burch is also attending the car show tomorrow and plans to tag along with his brother and friends.
"It's going to be sweet," said Burch. "Car shows are nothing but a blast! The people there are friendly and love cars."
With that being said, the car show is a great place for a family fun event. There is no alcohol, pets or grills permitted. The car show is nothing but laughs, nice cars and a great time.
There will be awards given to cars with the Best Exterior, Best Interior, Best Display, Best Engine and Best OEM (Most Original)
All awards will be done for both Air Cooled & Water Cooled  vehicles. There will also be a Best of Show and Worst of Show Award for either Air Cooled or Water Cooled.
Usually people were happy to have one car show, now there are several local ones. If you would like to know more information regarding Volksfest, check out their online site and feel free to contact them with questions or concerns.
http://www.parenfaire.com/volksfest/