By Ryan Flexman-
USA basketball is known for winning the Olympics, but maybe not this year.
With four out of the twelve players injured, including last year's MVP Derrick Rose and the highest paid player in the NBA Kobe Bryant, the USA isn't looking very intimidating anymore.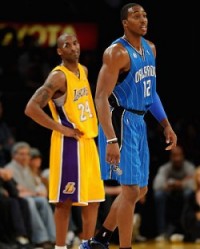 The U.S. basketball team won four out of the five last Olympics, all of them under the reign of Mike Krzyzewski (Duke University Head Coach).
But this year is his last, and he wants to go out with a bang.
With all of their players 100 percent and ready to go, they're first in the FIBA world rankings.
Derrick Rose, last years MVP, tore his ACL and MCL and is out for the remainder of the playoffs and Olympics.
Dwight Howard was the defensive player of the year for the past three years, and just got surgery on his back after having back problems for a while.He will not participate in any of the playoff games or the Olympics.
The 14-year veteran in the NBA Chauncey Billups tore his achilles tendon.
Kobe Bryant, who is the highest paid player in the NBA, suffered a shin injury mid way through the 2012 regular season. Bryant may be back in time for the Olympics, but will not be 100 percent.
All injuries occurring during the regular season, and a lot of people believe it was because of the lockout where they couldn't train during the off season. Their bodies weren't physically fit enough to play without getting hurting themselves.
U.S. basketball will suffer because of this, but hopefully will still come home with a gold.