By Maggie Dubbs –
A mental condition that has always been around is more now in the spotlight than ever before.
World Autistic Awareness day was April 2 this year and it marks recognition of a condition that some are calling an epidemic. In Penn Manor High School an entire classroom is devoted to treating children with autism.
The increase in autism among children is hotly debated.  The cause, the number of children diagnosed and treatments and learning support have supporters, parents and educators on opposing ground at times.
Up an estimated 23 percent since 2009, scientists and educators are placing some children on an autistic spectrum that measures how severe the condition is for a individual.
Autism is a condition,  usually diagnosed between the ages of two and three, where children have difficulties with social interaction with other children. They also have difficulties expressing themselves verbally and emotionally, and have repetitive behaviors.
Penn Manor's autistic support is run by Carol Woodman.
This class has five autistic children. They go about a normal routine schedule throughout their school day, she said.
"In the mornings they concentrate on academics…after lunch we do more activity type stuff like we go to the gymnasium, and do crafts," said Ginny Hall who has been working with autistic children since 1997 and, is one of the aides for the classroom.
Hall feels that the children being able to be around other kids their age helps them a lot.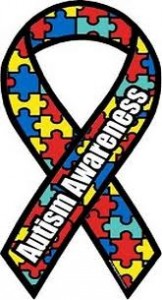 A recent article on CNN said that "Centers for Disease Control and Prevention reported that 1 in 88 children are affected by autism, and the percentage of children with autism has risen  since 2009."
Some believe childhood inoculations have contributed to the rise in autism.
According to autismspeaks.org, one out of 54 boys have autism. Autism is found more in boys than girls, but it is on the rise for both genders.
Many organizations have come together to bring awareness and raise money for this condition. Autism Speaks is a large group of people dedicated to helping fund laboratories to find the cause of autism because it is still unknown.
Autism Speaks also works heavily with the children to better their lives in many ways.
The support group at Penn Manor allows the children to be there until 21. After that it is decided what is best for them between the parents and teachers. All the students at Penn Manor are in the middle for to high functioning on the spectrum. All the children at Penn Manor are literate.
"They really enjoy going into the auditorium, and cafeteria, associating with the other children," said Hall.