By Iris Santana –
High school students might think they are at college next year if they go to Penn Manor, Hempfield or Manheim Township when a first-in-the-state "open campus" program kicks off in the fall.
School officials said the open campus project will blur the lines between school districts and alter the traditional school schedule, while helping to preserve teaching jobs, cut costs and stem the tide of students fleeing public schools for cybercharters.
The overall goal for the three districts in the 2012-13 school year is to "offer select online and hybrid classes to juniors and seniors," Penn Manor superintendent, Micheal Leichliter said in an interview with Lancaster Newspapers.
Penn Manor will offer a variety of math classes, Manheim Township will offer English and history classes and Hempfield will offer science and foreign language classes.
The entire list includes college prep and honors English classes, college prep government and economics, honors government and economics, honors calculus, college prep pre-calculus, Latin I, business Spanish, college prep and honors physics and chemistry and astronomy.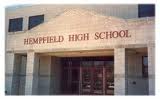 Anthony Carrodo, a math teacher here at Penn Manor said it was natural that  Penn Manor took the lead with math.
"We have a pretty good reputation for our math."
"It's going to be a learning process for both students and teachers," Carrodo added.
The Penn Manor school board is making many surprising changes, in some eyes. They even approved lending space to the Lancaster-Lebanon Intermediate Unit 13 for an adult GED program.
According to Leichliter, Penn Manor teamed up with Township and Hempfield because they are connected geographically, they have the technology and the vision to work together.
The new program will allow students to take classes that best suit their personality and schedule.  Some will be held online and some will be in the evening.
"Statistically, it is not best to get a high school student up at 7:30 for school," Leichliter said.
Students and teachers at Penn Manor have differing views about this plan, but overall they think it's a good idea.
It seems like this program is interesting to many students who are independent and like to do things alone.
Juniors Laura Myers and Erica Williams are two students are of those students.
Myers considered the program for a history course, but the open campus doesn't offer the class she was looking for.
Myers feels as though it will benefit the students who miss a lot of school.
"It gives them a block to catch up on extra work," Myers said.
Williams on the other hand plans on taking college prep English 12 and college prep Government and Economics that is offered here at Penn Manor.
"I like to do things alone. I don't like people, plus I already take online classes at HACC," Williams explained.
Samantha Padua, a junior at Penn Manor isn't one of the optimists about the program.
"Bogus. What do I look like sitting on a computer for that long," Padua said.
Aaliyah Glenn is another student who is skeptical about the new plan.
"I think it's not gonna be a good idea because math is a subject that needs to be learned, not through directions," she said.
While Padua and Glenn think it's a waste of time, Hailey Gavlick and Janeece McDonald, two juniors at Penn Manor think some students may benefit.
"It won't be as stressful for some students," Gavlick said of the proposed schedule.
"Yea, I just hope people don't take advantage of it," McDonald added with a nod.
Not only are the students affected by this, but so are teachers and they have their own opinions on it.
"I think it's hard to substitute an online class for the real course," Nicholas Swartz, a teacher at Penn Manor stated.  "But it definitely has a purpose."
Penn Manor school board members have said they have not received any negative feedback about their decisions for next fall.  The program offers a chance for students in cyber school to take public school classes.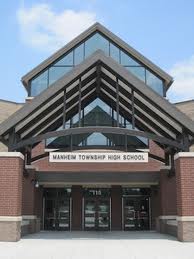 In an interview with Lancaster Online, Hempfield superintendent Brenda Becker said there is a perceived "battle" between public and cyber schools.
"Choice is coming whether we like it or not and we need to get out in front of it," Becker said.  "We need to change the way we do business if we're going to survive."
After assistant superintendent, Ellen Pollock announced her retirement for the end of the year, Leichliter decided her replacement should solely be focused on secondary education.
Just as Pollock's replacement, Penn Manor's technology director, Charlie Reisinger's position will be altered as well.
"My role is obviously shifting," said Reisinger who has been an integral part of the technology planning for the new open campus.
But the main question still remains.
Will this plan be a success?
"We're planning on it," Phillip Gale, one of Penn Manor's principals said with a chuckle.  "Some kids may feel it's for them and others won't. That's how we'll figure out what kids will benefit from this and what kids will struggle."
Within the next five years, Leichliter said students may be able to have more options and this may expand beyond the original idea and options we have now. Leitchliter also added that by that time it could also include more districts.
This can actually be of an advantage to some kids. As Penn Manor, Township and Hempfield may have the same goal, Gale feels it will provide students a quality education with teaching that meets different needs.