By Ian Noll
It's another superstar story.
The clocks winding down. Five seconds, 3 seconds, 1 second. The coach gives Jeremy Lin, a recently unknown player who now is the starting point guard for the Knicks, the OK to take the last shot. With that, Lin throws up a three in the face of Toronto defender Jose Calderon, and gets nothing but net. The phenomenon of Jeremy Lin continues.
Look for the win and Lin's fame to recruit thousands more fans around the world and even here in Penn Manor.
"He's an inspiring story because he came out of nowhere and it's easy to root for the underdog," said Junior, Alex Quinn.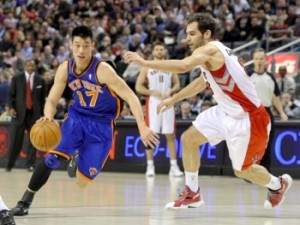 It seems that the rise and play of superstars and sports "icons" attract fans who usually wouldn't watch or care about that team. It gives the fans something to get excited for when their team might not be pulling through.
This all means one thing for the team though, profit.
Everybody has heard of and/or witnessed "Linsanity" and "Tebow Time," which have both become national sensations in sports.
Tim Tebow's inspiring fourth quarter comebacks helped the Broncos gain some much needed publicity. Ticket prices for the Broncos – Bears Game in early December according to TiqIq.com increased a total of 44 percent from the time Tebow made his first start to game day.
"I definitely tuned into more Denver games," said Penn Manor science teacher Erick Dutchess.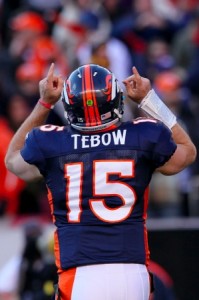 Lin's unrealistic stats for his first career NBA starts has caused a monstrous stir in the NBA, attracting attention from all directions. After starting 7-0 in his first 7 starts,  Lin had 171 points. Don't forget his game-winning three against Toronto either. He has become an icon for Asian basketball players and citizens.
The Knicks ticket prices increased a whole 33 percent over the span of his first 7 starts. That's a 8 percent increase from last years "Melodrama" when Carmelo Anthony was traded to the Knicks, before Lin even wore the orange and took the floor at the Garden.
According to Jonathon Supranowitz who is affiliated with the Knicks," We have currently sold out 51 consecutive games. While we are very proud of Jeremy's accomplishments, the New York Knicks fan has consistently attended our games over the past 25 years."
Students at Penn Manor can't seem to get enough of players like this.
"I follow the Sixers, but it's pretty hard not to notice when he is all over ESPN and being on three Sports Illustrated covers," Quinn said.
On the flip side though, many people see these phenomenons quickly vanishing.
"It's just a spur of the moment thing, people will soon see the bad side of them,"  Jonathon West said.
Some of the Bronco's new fans can't keep themselves from tuning in even though they don't like that style of play.
"I think that they are poor examples of football games," Dutchess said of Denver's comebacks.
Whatever it may be, people flock to stories like these. They love the underdog. Which means that the teams end up getting a payday thanks to the inspiring play.