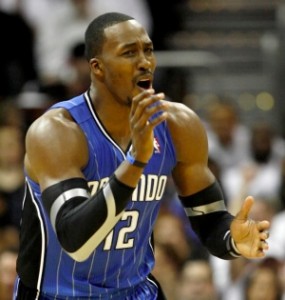 By Daulton Parmer-
As each basketball season continues, it seems as if more and more compression wear is being worn in games. What is the point of wearing them?
"I wear a shooting sleeve because it keeps the sweat off my hands," said Marc Summy, Penn Manor basketball player. "The less sweat on my hands, the stronger I am at controlling the ball."
Many basketball players, high school, college, and professional are all starting to wear either an arm or leg compression sleeve, or both.  Compression sleeves are sleeves with two holes at each end made from stretchy material to slide over the arm or leg.
Allen Iverson was the first to start this back in 2000 after having elbow surgery. The sleeve acted as a compression bandage. Iverson believed this arm sleeve would help the healing process move faster, while protecting it against further injury. Iverson continued wearing his bandage after his elbow healed, and other players followed, making sleeves not only for medical reasons, but for straight fashion.
Most athletes feel if they look great, they feel great, and in return perform great.
"Man I just wear the sleeve because I like how it looks," said NBA All-Star Dwight Howard. "I started wearing it in practice it felt good one day and I thought 'Man, I should wear this in the game. It might make my shot look better," said Howard after an interview with Randal Stevens, a writer for www.ballerstatus.com.
Some NBA players also wear the sleeve to cover any inappropriate tattoos.
The sleeves don't end with the arms.  Slowly working down the body.
Knee, calf and whole leg sleeves are now participating in basketball.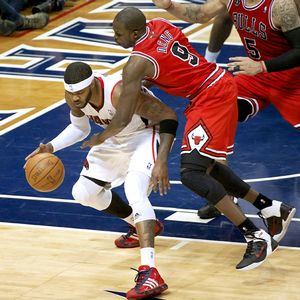 Recent studies have that the "Basketball leg sleeves incorporate compression technology which keeps the legs warm and promotes healing and blood flow while protecting the legs from scrapes and bruises during play," according to 'CSS TECH', a company that specializes in customization of compression sleeves..
The calf sleeve acts as a muscle energizer. It keeps the muscle tight and warm. It allows the best performance for the longest time. Without the sleeve, the muscle would start to grow weaker after performing for a long period of time and start to get droopy, according to 'CSS TECH'.
Other types of compression wear are completely about protection.
Special type of sleeves, both leg and arm, contain a pad on either the elbow, knee or shin.
Compression shirts and shorts are also being worn with padding on them.
"I wear the compression shorts with the padding on the thigh. One knee (to the thigh) and you could be out for a few days," said Summy.
The shirt contains special padding protecting the ribs.
Suiting up for basketball is almost the same as suiting up to go to war now.
No one knows what will come next.