By Shadrack Kiprop –
From a modest childhood to a prosperous life, Penn Manor head track coach Arthur Morris has had one constant throughout it all in his 66 years, a love of running.

At the young age of 9 years in his native England, Morris fell in love with running after a chance encounter with it at his school.
While he was at a middle school, everyone who had gym class had to run cross-country races.  He won most races and discovered that he was decent at running, and it encouraged him to do more. 
"As I embarked on my journey in running to be one of the best, I learned to be patient in seeing the results that arose from my training, and I believed that hard work paid off," said Morris.
As the years fell on Morris's shoulders, he drew an inspiration from the former English athlete Roger Banister, best known for running the first mile in less than four minutes.
Banister had a reflection on achieving his goal.
After his failure at the 1952 Olympics, Banister spent two months deciding whether to give up running.  Instead, he steeled himself for an even greater achievement.
Banister decided he would be the first man to run a mile in under four minutes.  He intensified his training and did hard intervals.The following year on May 2,1953, he ran 4:03.6 and declared,"this race made me realize that the four minute mile was not out of reach."
Banister achieved his goal in  1954.
"Doctors and scientists said that breaking the four-minute mile was impossible, that one would die in the attempt," said Banister at the time.  "Thus, when I got up from the track after collapsing at the finish line, I figured I was dead."
It's no wonder Morris was so inspired by Banister's words and dedication.
Six years after Banister's dramatic race, the prospect of America and all the opportunities there lured the Morris family from their native Great Britain.
At the thought of leaving his homeland country for America, Morris said that he didn't want to come because it meant leaving his friends, but later appreciated the chance he was given to obtain a college education.
Morris sailed from England to America at the age of 14, and landed at J.P. McCaskey High School, a school that has always had competitive track and field  athletes. 
Since he had gone to only boys' schools during most of his early school career back in England, he had to sort out what it meant to go to a new school that was definitely co-ed.
But within a year, Morris said he blended in with the student body.

"I was very shy but running enabled me to build a sense of confidence, meet and be accepted by other people," said Morris.
Penn Manor English teacher Michael  Kaufhold was a McCaskey graduate, track and also a cross-country runner. He followed in Morris' footsteps, by placing in the top ten in the crosscountry championship in his senior year.
He recalled Morris as an outstanding runner.
"Art Morris kept the McCaskey winning tradition in cross-country races," recalled Kaufhold.  "No one wanted to lose a cross-country dual meet," said Kaufhold.
During his senior year, Morris continued his philosophy of working hard and striving to be the best runner, and his success came to reality when he earned a silver medal in cross-country and won the state mile championship in track and field. After his break-through in the championships, he inspired many runners to believe that nothing was impossible to accomplish.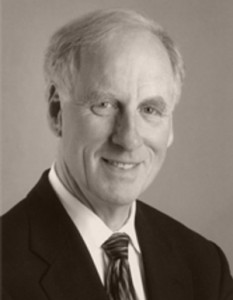 In a blink of an eye, Penn State, one of the best colleges in Pennsylvania, according to Morris, was quick in hand to recruit him. In addition, he got a full scholarship for both track & field, cross-country running and also soccer.
At Penn State, he embarked on continuing his running career and pursuing a civil engineering degree.
Morris smiles at the notion that, since he was a well-known runner, he won the mayoral elections in Lancaster. He was sworn in as the youngest mayor in Lancaster history at the age of 34, and served for a decade.
"I was elected  as a mayor even though I wasn't a natural born citizen of America," said Morris.
As the Lancaster Mayor, he insisted on being an advocate for good government, public disclosure and accountability.
"We brought water and sewerage to people with low income, and I was proud of trying to help those who were left unfortunate and neglected. I hope I made a difference  in their lives," noted Morris.
As Morris aged, he decided to give back to the community by being a track and field coach, and currently serves as a Penn Manor track and field head coach.