By Jake Shiner –
HBO's reality show following professional boxing trainer Freddie Roach premiered last Friday.
With an overall solemn tone and lack of narration the show isn't for everyone but does give a good look into the world of professional boxing.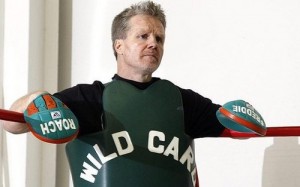 It begins with a montage of clips of Roach training Amir Khan as a countdown to fight night flashes across the screen. It remains silent except for Roach's soft-spoken advice and conversations. The events change almost as suddenly as they begin, leaving you in a whirlwind of confusion because there is no direction through subtitles or narration to describe the events.
The show does however pick up halfway through when some minor narration by Roach is introduced and they focus on his battle with Parkinson's disease. Although for some reason though they fail to mention his medical situation until the last 6 minutes of the episode which could amount to some confusion for those who are not familiar with Roach.
Freddie Roach boxed professionally in the late 70's and early 80's. While a World Championship title is absent from his trophy case he was in contention 3 times during his career. He is most notable for training Manny Pacquiao, the first ever eight-division world champion. Roach continues to fight Parkinson's disease and doctors say that him continuing an active hands-on approach to training slows the progress of the disease.
The next episode of On Freddie Roach premieres this Friday, January 27 at 9:30 est. on HBO.