By Jacob Harvey-
After a brief battle with liver cancer, "Smokin Joe" Frazier passed away Nov. 7, 2011, a Monday night.
Although his heydays ended long before students at Penn Manor were born, many have an abiding respect for the boxer.
"I used to spend free time watching the Joe Frazier vs. Muhammad Ali trilogy of fights, and when I first heard he died I just didn't know what to do. I almost wanted to cry," said Brandon Schmertz a senior at Penn Manor.
Frazier had one of the most decorated boxing careers, a career spanning from 1965 to 1976. He also reappeared with one comeback fight in 1981, and won a golden medal in the 1964 Olympic games for America in the heavyweight division. He was the undisputed heavyweight champion of the world between 1970 and 1973, until he lost to the much larger competitor George Foreman, in Jamaica on January 22, 1973.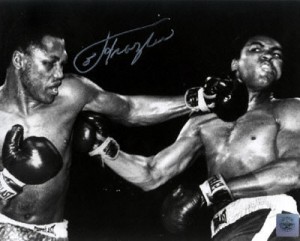 "My favorite fight of all time just so happens to be the "Thrilla in Manilla" [fight]. [That is] when Ali beat Frazier, but I give "Smokin Joe" a massive amount of respect for this fight. They went so many rounds it was just crazy, and with the passing of Joe Frazier, I think the greatest rivalry of all time finally ended last Monday," said Brian Le, a Penn Manor senior.
"Smokin Joe" is well known for his trio of fights against Muhammad Ali in the 1970s. Their first fight was the "Fight of the Century," where "Smokin Joe" took on "The Greatest" Muhammad Ali. Then, during their rematch, Ali knocked out Joe.  He also knocked out Joe in their final "Thrilla in Manilla" match. Joe was defeated once again in a close match against Ali.
"I never really cared about boxing, but I remember seeing him fight Ali a few times, and I think he will be sorely missed," said Nick Zell a senior at Penn Manor.
Since his fights with Ali, Frazier has always been living in Ali's shadow. Joe never actually forgave Ali for all the things he said about him until 2000s.
"I'm sad to hear that he passed, but I really won't need any tissues over his passing," said Officer Jason Hottenstein, the Penn Manor school resources officer.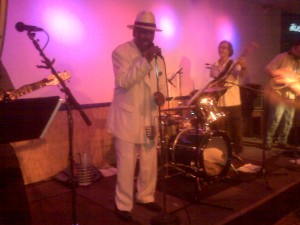 Frazier's funeral proceeding is going to be held at the Well's Fargo Center. The fact that the Well's Fargo center would allow a viewing to be held at its arena is just a testament to how famous Joe Frazier is. Also, it goes to show how much he influenced the lives and minds of millions of American's over the span of his life time. Even Ali and Larry Holmes are attending the funeral of the long time rival. 
Then there is the fact that Floyd Mayweather offered to pay for Joe Frazier's funeral out of his own pocket. He wants to help Frazier's family out with the death costs and demands of such a sports superstar.
There are two public viewings for the people to pay their respects to Joe at the Well's Fargo Center on Friday Nov. 11, between 10 in the morning to five in the afternoon. There will be another viewing on Saturday, Nov. 12, between 10 in the morning and one in the afternoon.
Frazier will be missed and remembered by all who enjoy boxing as a sport. His legacy will live on forever and his achievements will be talked about for years to come.