By Kevin Holton –

The smell of fresh cookies and pine needles, the beautiful snow, the family time, the singing and decorating, the warm fires and roasted marshmallows are all things that get people excited for the holidays. But, one of the most stressful things for parents is what to get their teenage kids.
With Christmas just around the corner, Penn Manor students have only one thing on their mind – presents!  There is no problem finding out what the biggest crave around the school is.
One of the more popular toys that are wanted are the new electronics that are on the market.
Seniors Mitch Domin, Dylan Weber and Alec Keck all said they were asking for the new Iphone 4s for Christmas.
Although electronics are a huge necessity for Penn Manor students these days, not everyone is asking for the latest gadget.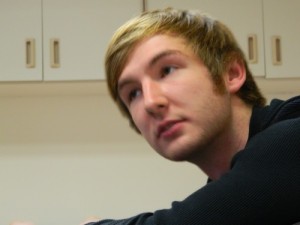 "I want a BB gun so I can show it off to all the people on my block," said senior Tyler Smith.
Junior, Devon Reis and freshman Nate DeBerdine, both are asking for money for Christmas.
"Money would be great. That way I can buy things for other people," said Reis.
Some students and even teachers at Penn Manor can only dream of gifts they want for the holidays.
"I want a 50 pound bag of 100 dollar bills and then I would spend it on a sweet new car," said junior Remi Briand.
TV production and ceramics teacher, Jeffrey Himes, wishes for a winning powerball ticket.
"If I won the lottery, I would invest it and start my own charitable foundation," explained Himes.
Math teacher Jerod Staub only wishes he could receive, "The original Packman game system" for Christmas even though he said he would never get it.
Then there are those who have their mind set on one thing and will do anything to get it.
"I want the Official Red Rider Carbine action 200 shot range model air rifle," said senior Bryson Neely.
"I hope to get the new Darker Then Black series.  Its my favorite," said Senior Bryan Franklin.
Not every student is asking for the latest and greatest gifts.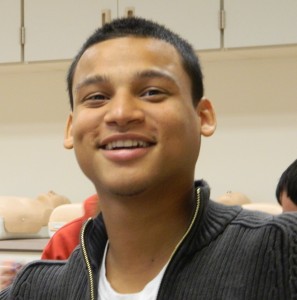 "I need some new socks 'cause I like socks," says Junior Juan Cubano.
"I have a lot of old clothes so I'm asking for new ones for Christmas," says Senior Dayonte Dixon.
According to MSN, five popular Christmas gift ideas for males are video games, power tools, toys, computers and upgrades, and sports tickets and gear.
There are also those things that you want to stay away from, experts say, when picking out a gift for guys.  Key chains, things "seen on TV," artwork, jewelry, are some of the no-nos.
MSN also states the best and worst Christmas gift ideas for women.  Some things to stay away from are anything that belongs in a kitchen, anything that deals with losing weight and framed pictures of yourself.  On the other hand, there are many gifts that almost always work like jewelry, spa sessions and bath gift sets.
Choosing the perfect gift for someone isn't always the easiest but between listening to Penn Manor students and browsing the internet, it shouldn't be a very hard task.