By Alicia Ygarza – 
Parents and grandparents often recall how back in their day, they had to walk five miles to school every day. They sometimes walked through snow, and it was uphill both ways.
Many of today's Penn Manor students will have similar tales to regale their own kids and grand kids. Bus stops in the school district are becoming a little stranger and a lot further from where they used to be.
Sue Kelshaw, Penn Manor transportation coordinator acknowledged that budget cutbacks have made many bus stops less convenient.
"Penn Manor, along with most other school districts, are experiencing reduced funding from the state. As a result, even though district costs have decreased, Penn Manor along with most other districts have streamlined their bus routes in an effort to reduce overall district expenses," said Kelshaw.  "Reducing the number of stops and the distance the buses have to travel, reduces the cost of the buses."
"I hate walking to my bus stop, it's so far away," said one  student.
"Last year, it took me ten minutes to get to school, and now it takes me 35 minutes," said student Dimitrius Dennison.
According to Kelshaw, bus locations have been relocated in order to make it an equal distance for each student. They have also been relocated to find "safe locations and walking areas" for the students.  She said in some cases buses are not traveling as far into housing developments as they used to, which now require students to walk to a common location near the entry of the development for pick up and drop off.
"I don't like my new bus stop location because I have to get up earlier than I had to last year," complained Cody Rebman, a student at Penn Manor.
Distance is not the only issue being addressed by these students, safety is also a problem.
"My bus stop is more dangerous than others because it's at an intersection," said Rebman.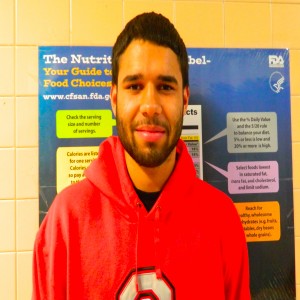 Barbara Trostle, Penn Manor librarian said, "When I was young I didn't walk very far, but the location was very dangerous. My kids have the same bus stop now, and I get worried for them because it's on top of a hill, and cannot be seen very well."
"When I was in high school I walked half a mile to my bus stop on a dirt road. There wasn't much traffic, but there was a man that people considered dangerous. He would show up at bus stops in the country and pull his pants down. After that my mom began walking with me to my bus stop with the huge dog we had. She saw him once and sent my dog after him," said Dr. Jan Mindish, former principal at Penn Manor.
"I did receive some complaints about the stop changes," said Kelshaw.  "The superintendent had input on the changes and followed up by visiting some of the changed spots to evaluate the safety of the walking path to the stop and the actual stop location. Two stop locations were changed based on the superintendent's input."
Now, students who live across the street from each other have to walk all the way to the end of their developments to catch the bus.
"Many districts have done the same this year," said Kelshaw.  "Districts like Solanco (largest district in area in the county) have never gone into developments and have always picked up at the development entrances. This year Penn Manor has shortened bus routes in an effort to reduce transportation costs by picking up at the entrances of some developments rather than driving through the main street in some developments rather than traveling up and down the side streets," said Kelshaw.
The benefits to these new locations are that they are helping the school save a lot of  money. Also, the students are getting a good morning workout.
"Penn Manor has saved approximately $110,000 in transportation costs this year," Kelshaw noted.  "This cost reduction was a direct result of changing bus routes, bus stop locations, and by eliminating midday kindergarten transportation and evening activity runs."
"I've heard both sides of the story. I've heard students say they like their new bus stop locations, and students say they don't like their new locations. Although I think the school should relocate many of the stops I've seen, I think too many students take their busing transportation for granted," said Trostle.
"The school needs to make a compromise for the bus stops. They need to make the bus stops an equal distance for each student, and also locate them in a safe environment," said Mindish.