By Jena Lacock –
Thirty- one year old business woman Kim Kardashian profited $18 million off her wedding to Kris Humphries in August.
Seventy-two days later, Kardashian filed for a divorce from the 26-year-old basketball player Kris Humphries, who was blindsided when he heard the news on TMZ,  just like many students here who watched the wedding or tune into reality shows.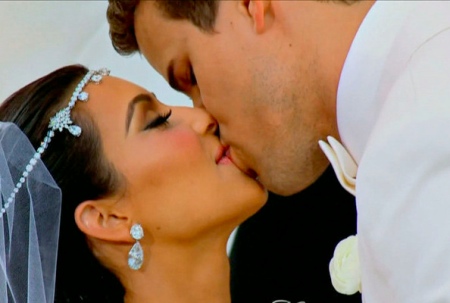 Some said their split was just a matter of time.
But the real story would be if the whole wedding was fake, and just business, nothing else.
Makes one question if all reality TV is staged. Doesn't reality mean real life? Guess not.
"Reality TV isn't reality," says senior Matt Ulmer.
"I think a lot of it is pre-staged," said athletic office assistant Cindy Bachman.
Reality TV shows often share a similar story line close to regular television dramas.
"It was pretty much an arranged marriage right from the start," one source says, that is close to the Keeping Up With The Kardashians production.
Apparently Kim was just looking for a husband and wasn't really into Kris. Once Kim got to know him, she realized they were not a good match.
"She knew weeks before getting married she didn't want to do it," claims Kim Kardashian's former publicist Jonathan Jaxson.
"My dad knew it was going to end because she was married before, and it ended in a divorce," noted freshman Tori Valentin.
The whole wedding might have been a hoax and a publicity stunt that turned out to be a good money maker due to high ratings.
It makes a lot of sense because in the show Keeping Up With The Kardashians, you saw the couple fight, and Kim had no intentions to make New York her new home.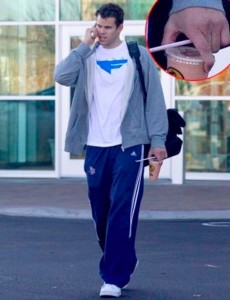 The whole relationship seemed rather forced, especially in hindsight.
"Reality TV is all scripted, and I think they got married just for the money," stated junior Bobby Goss.
According to E! news, they are threatening to cancel Kardashian's new show, Kim and Kourtney take Manhattan. So now she is trying to save her marriage.
Kim flew to Minnesota to see her husband in a last effort to try to make her messy marriage work.
The couple had a four-hour meeting with their pastor, Joel Johnson. The pastor helped the two put a lot of issues out on the table.
However the marriage is in the public eye and seems to be taking a toll. TMZ reports that reconciliation between the two is so "up in the air."
If E! decides to drop her reality show, she would lose millions of dollars. The divorce could end up being fake too.
"I think the whole wedding was really stupid because she basically used Kris," exclaimed junior Maddie Rohrer.